B-29 Bomber - Lake Mead National Recreation Area
July 21, 1948, a B-29 Superfortress Bomber crashed into Lake Mead while engaged in high-altitude atmospheric research. The crew of five survived the crash, but the plane was lost in the depths of the lake. It was discovered by local divers in August 2002.
In June 2003, archeologists from the National Park Service Submerged Resources Center mapped and documented the wreck for management and educational purposes.
Lake Mead NRA has legally been designated as custodian of the B29 Superfortress Bomber and all its appurtenances. All known artifacts that were removed from the aircraft have been returned to Lake Mead NRA and are being curated in the museum collection repository.

The B-29 is a protected cultural resouce. Diving on the B-29 is not allowed at this time.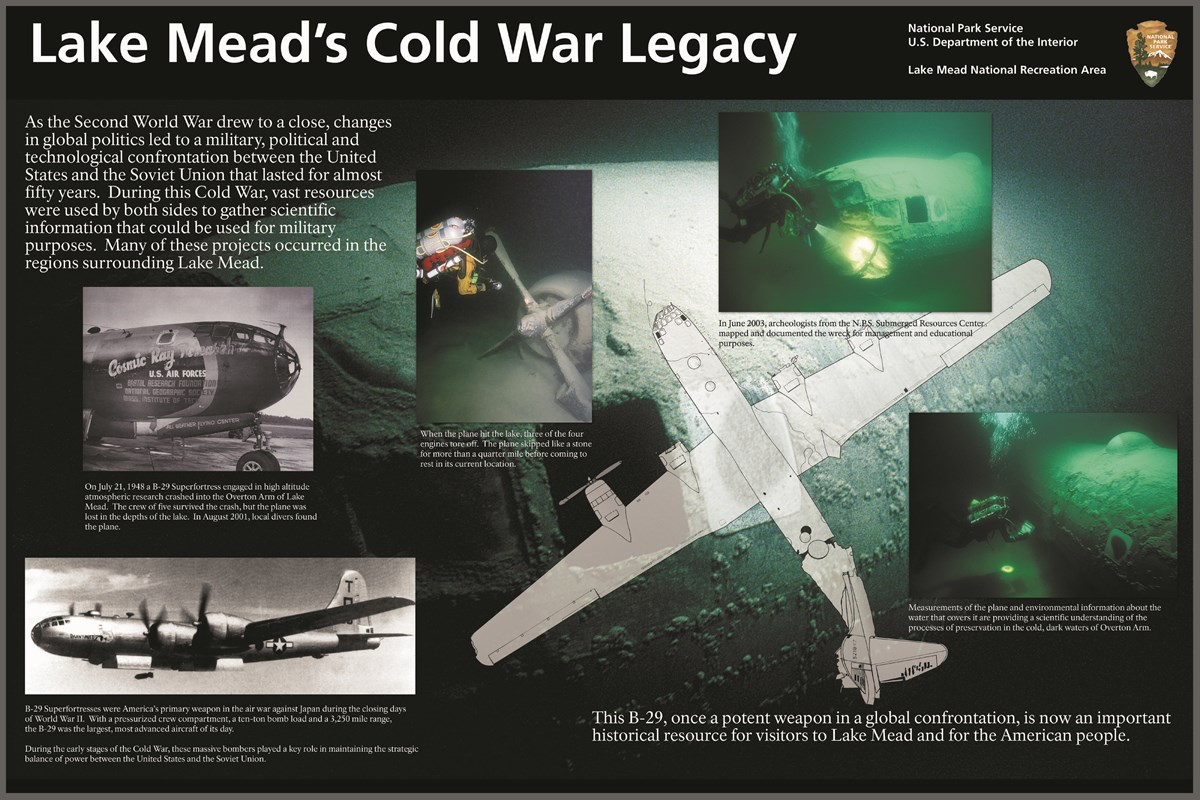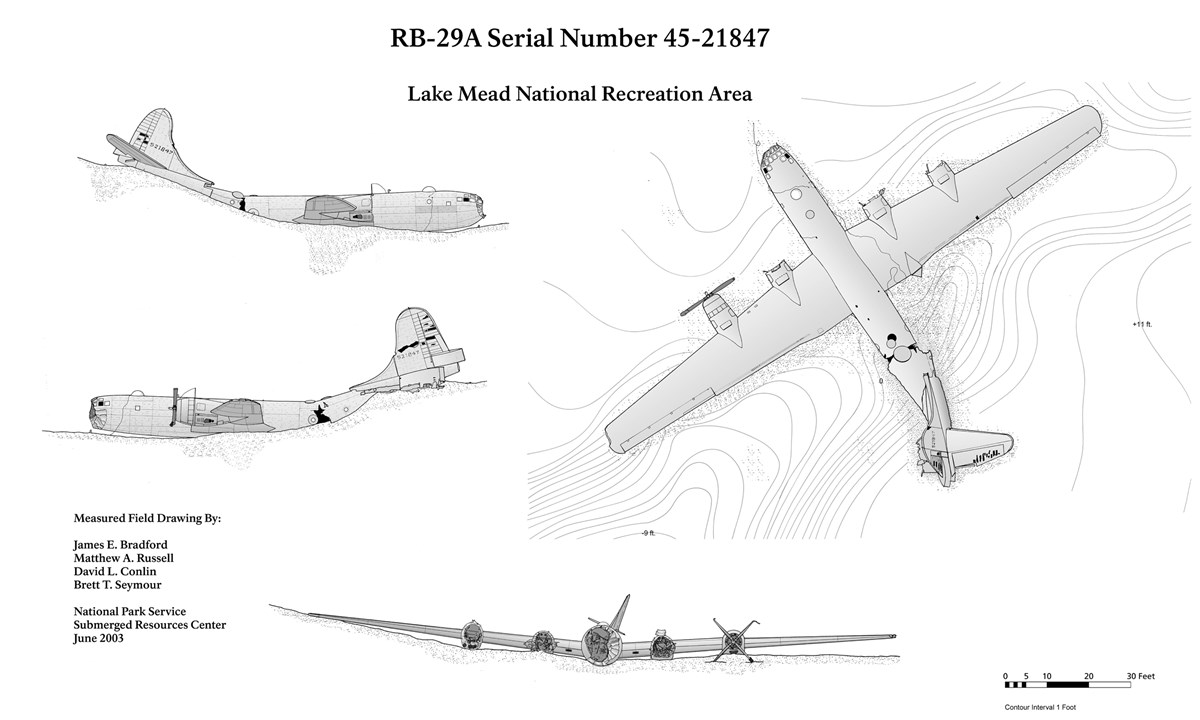 Last updated: January 16, 2018