Centennial Social Media Photo Contest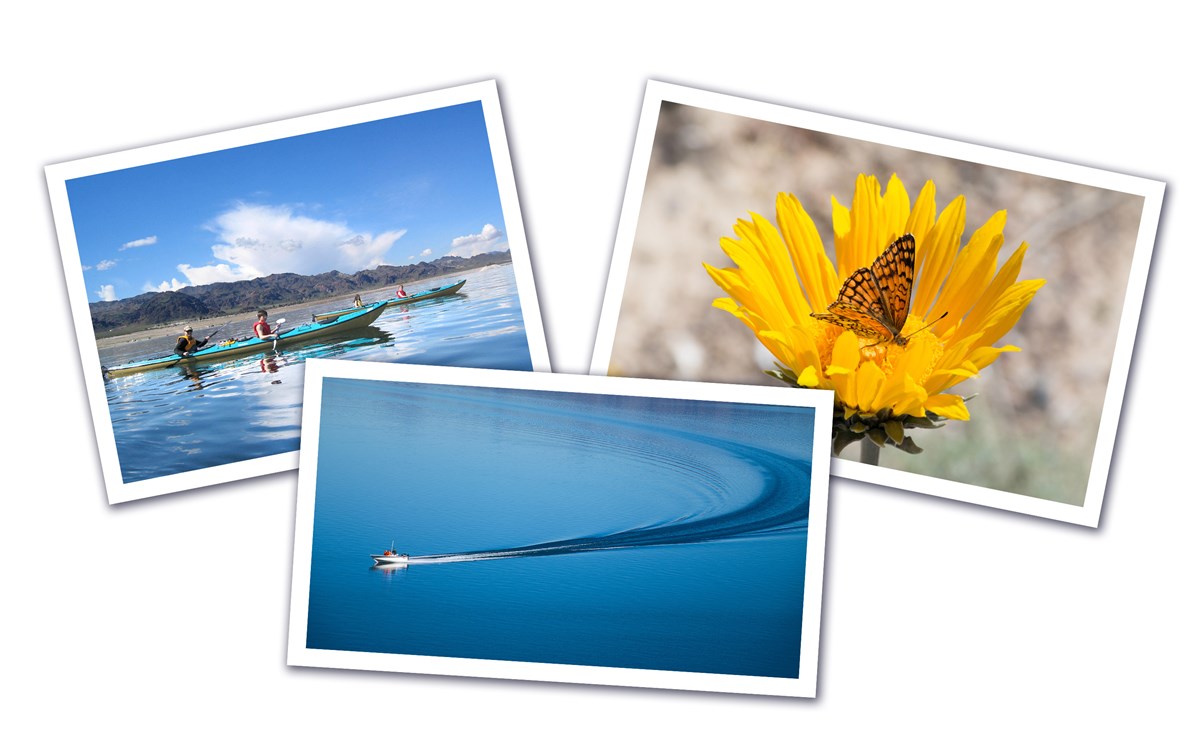 Like snapping photos? Here is your chance to enter a fun contest and show off your photos. Starting May 9 and continuing through May 27 you can post to Lake Mead NRA Facebook page to enter the contest.
There will be three categories:

1. People at Lake Mead National Recreation Area: - May 9 through May 15

2. Plants/Animals at Lake Mead National Recreation Area - May 16 through May 22

3. Boating Fun at Lake Mead National Recreation Area -May 23 through May 27 (National Boating Week)
The winner each week will have their photo displayed on our Facebook page banner for a week until the next winner is announced and then the banner will change for that week and so on.
Contest Rules:
1. Judging will be based on composition, following theme and reflects values of the
National Park Service.
2. Anyone can enter.
3. Photo must be the original unaltered work of the entrant.
4. Contest timeline - May 9 ‑ May 27, 2016
5. Post your photo to Lake Mead's Facebook page (www.facebook.com/lakemeadnps) and use the hashtags #LAKENPSPHOTO #FINDYOURPARK
6. Photos will be judged by Lake Mead NRA's Office of Communication.
7. By submitting an entry to entrant (in the case of minors, the minor's parent/legal guardians) grants the National Park Service, or its authorized representatives and contractors, the right to reproduce, prepare derivative works of, distribute or display and use these materials in whole or in part, for government and non-government purposes, in any manner or media (whether now existing or created in the future), in perpetuity, and in all languages throughout the world. Use of this material shall include, but not be limited to, audiovisual programs;museum exhibits;websites;publications;product artwork;and project publicity. Additionally, I wave the right to inspect or approve any use of the material and any right to royalties or other compensation arising or related to the use of the material.
8. The entrant holds harmless and release and forever discharge the National Park Service from all claims, demands, and causes of action which I, my heirs, representatives, executors, administrators, or any other persons acting on my behalf or on behalf of my estate have or may have by reason of the authorization.
9. The entrant agrees to indemnify and hold the Government harmless for any and all losses, claims, expenses, suits, costs, demands and damages or liabilities on account of personal injury, death, or property damages of any nature whatsoever and by whomsoever made, arising out of the activities associated with the project in which I am taking part.
Last updated: May 4, 2016