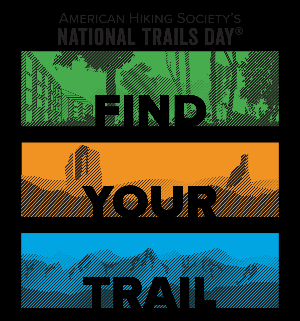 National Trails Day - June 4, 2016
Join us on Saturday, June 4th, 2016 to help park staff restore and maintain trails leading to caves along Cave Loop Road. Volunteers will help to perform minor maintenance on trails, making them better for all to enjoy!
This event coincides with the California Invasive Species Action Week (June 4-12), and our staff "Weed Warriors" will be on site to remove any and all invasive species found along the trails. For more information about CA Invasive Species Action Week, visit the California Department of Fish and Wildlife.
Registration for this event is free and must be completed at Eventbrite.com by June 1st, 2016.
Come prepared to work! Please bring gloves (if you have them), proper attire such as boots, hats, long pants, work shirt, and light sweater. Don't forget to bring sunscreen, water, and a lunch. We will provide water bottles, water, gloves (if you need them), tools, and snacks.
Event Schedule:
9:00 am - 10:00 am - Volunteer check-in at the Visitor Center.
10:00 am - 2:00 pm - Work in small groups with rangers on cave trails.
2:00 pm - 3:00 pm - Clean up and Volunteer THANK YOU!