Traveling Trunk
Geology Traveling Trunk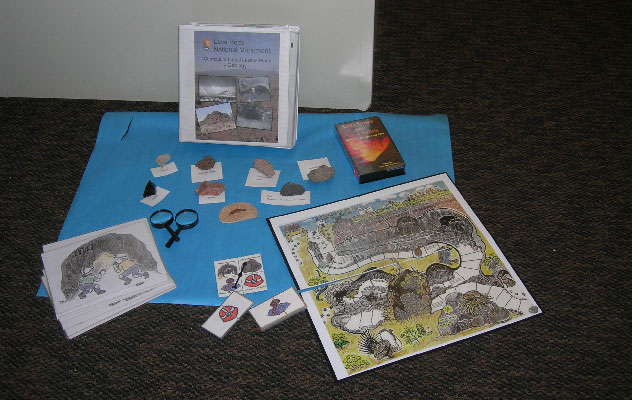 The Geology trunk includes lessons and activities that help students to learn about the Cascade Range, volcano types, rock types, cave environments, and cave characteristics. The trunk also includes rock samples, two geology videos, and a review game.
Borrowing Instructions
Please make sure to request your trunk six weeks in advance. Although Lava Beds will pay for postage to send the trunk to your classroom, the school will be required to pay the return postage.
Details
Subject:

Geology, Volcanoes

National/State Standards:

California and Oregon

type:

Traveling Trunk
Last updated: March 9, 2015