Traveling Trunk
Cultural Traveling Trunk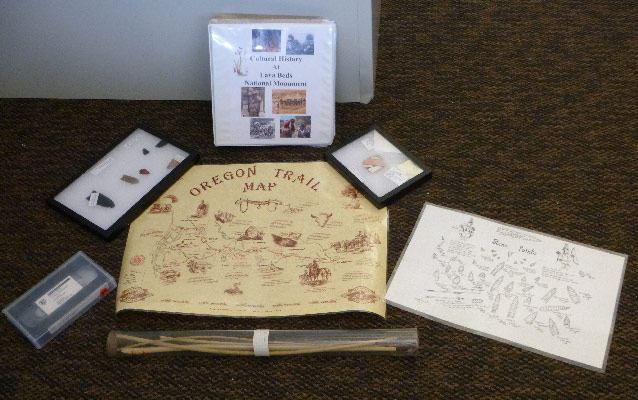 The Cultural trunk teaches students the definition of culture while talking about the Modoc Indians, the Modoc War, the Orgeon Trail, and the changes that settlers brought to the area. The trunk includes two videos, tule reeds, American Indian artifacts, and several posters.
Borrowing Instructions
Please request the turnks six weeks in advance. Although the park will pay for postage to send the trunk out, your school will be required to fund the return postage.
Details
Subject:

American Indian History and Culture, Anthropology, Colonial History, Geography, Historic Preservation, History, Military and Wartime History, Pioneer America, Westward Expansion

National/State Standards:

California and Oregon

type:

Traveling Trunk
Last updated: March 9, 2015