Traveling Trunk
Cave Life Traveling Trunk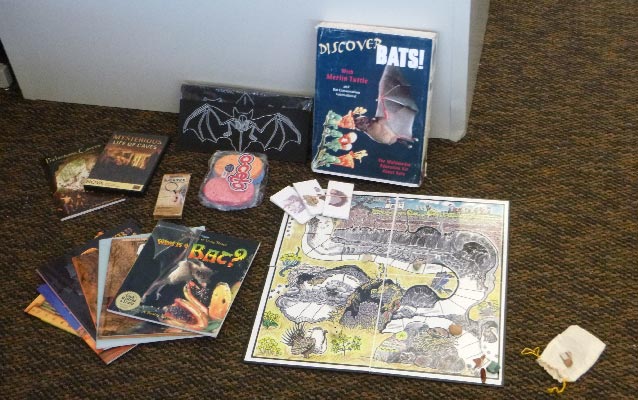 The Cave Life trunk teaches students about what a cave is, how caves form, what might live in a cave, its adaptations, and how humans used and currently use caves. The trunk comes complete with three videos, a bat skeleton, a bat workbook, several other books about caves, bats, and prehistoric cavers, three posters and a review game.
Borrowing Instructions
Please request the trunk six weeks in advance. Although the park will pay for postage to send the trunk to your classroom, the school will be required to pay return postage.
Details
Subject:

American Indian History and Culture, Archaeology, Biodiversity, Biology: Animals, Conservation, Earth Science, Ecology, Environment, Geology, Landscapes, Physical Science, Science History, Volcanoes, Wildlife Biology

National/State Standards:

California and Oregon

type:

Traveling Trunk
Last updated: March 9, 2015