Traveling Trunk
Bats Traveling Trunk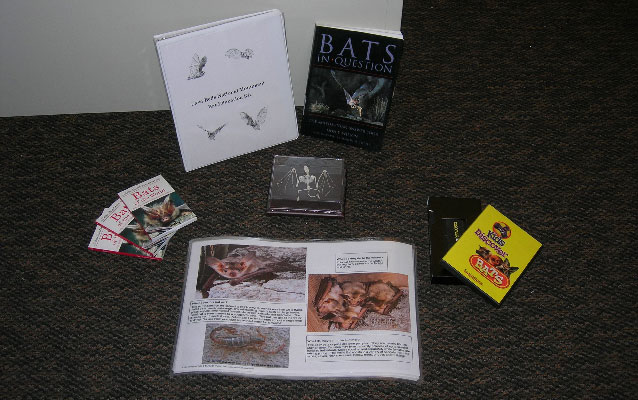 This traveling trunk looks at common cultural conceptions of bats, and then goes on to look at the realities of bats and bat behavior. The kit includes a book on bats, a bat skeleton, bat posters, and a video about bats. It provides about one week's worth of lesson plans.
Borrowing Instructions
Please request the trunk 6 weeks in advance.
Details
Subject:

Biology: Animals, Wildlife Biology

type:

Traveling Trunk
Last updated: March 9, 2015