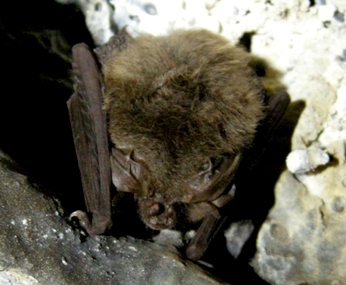 To learn more about how bats play a role in our everyday lives, we encourage you to used the following for Units in your classroom. Subject matter includes preconceived notions of bats, bat habitats, and the bat population at Lava Beds. All activities are designed for use in the classroom. Each unit contains background information for use by the teacher, and activities/lesson plans.
The primary goals of these lessons and activities is to enable a teacher to present information in the classroom before conducting a field trip to the monument. We hope by using this material you visit to Lava Beds will be a comprehensive educational experience.
You can request the full kit that come complete with a bat skeleton by contacting Angela Sutton at 530-667-8119.
Unit 1 - Bat Attitudes
Activity A - Student Worksheet
Activity B - Cultural Attitudes