Guest Speakers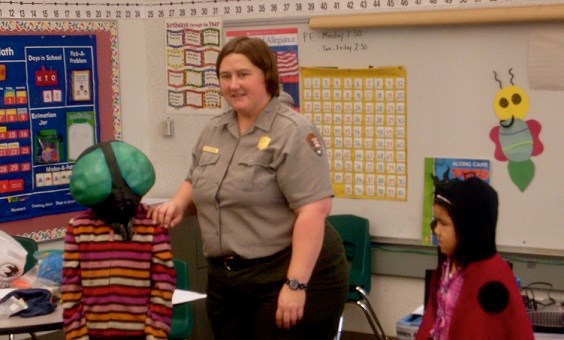 A park ranger is available to visit your Pre K - 12th grade classroom if you are a teacher with the Northwest Arctic School District. Contact the Education Specialist for details and specific requests.
Teachers in Kotzebue may schedule programs throughout the school year. The park ranger will visit each of the surrounding villages once for up to a week during the school year. Village visits are scheduled during district in-service at the beginning of the school year.
Schools in other locations are welcome to contact the Education Specialist to schedule a question-and-answer session with a park ranger via telephone or video chat.
Last updated: December 3, 2018