Legacy of the National Park Service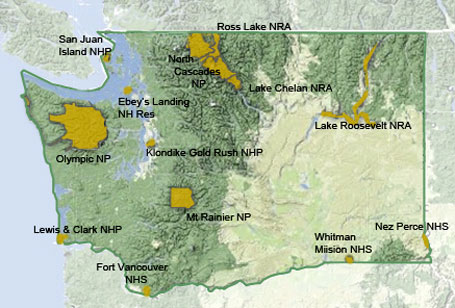 Here in the Northwest we have over 15 units of the National Park Service. This programs offers an opportunity for students to explore them and the other 335 national park units from their classrooms.
The ranger-led program combines a supplied worksheet with park brochures which require the students to discover the unique geographic and cultural features protected in our national parks. The multi-disciplinary worksheets are targeted for grades one through twelve. Students will learn about the natural science, geography, history, and the impact these areas have on all of us.
The program requires no additional instructor training and can be requested throughout the school year. Due to driving times, we are limiting requests for this program to the area within a 25 miles radius from downtown Seattle.