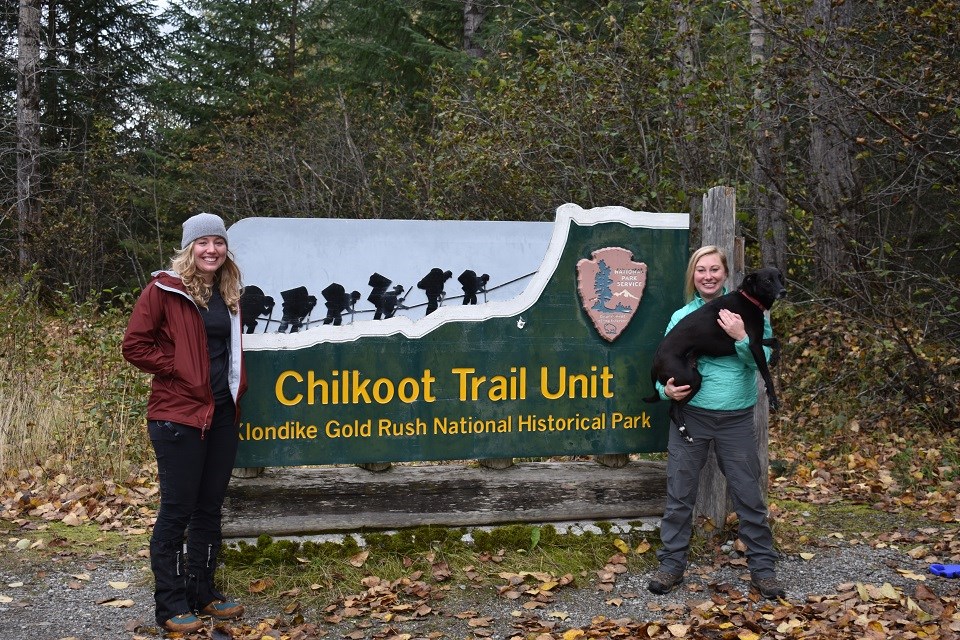 Bringing your four-legged friend as a hiking companion on the Chilkoot Trail is nothing new, but rules about dogs on the trail have changed since the days of the gold rush. Before embarking on a single day or multi-day hiking trip, dog owners should be aware of some of the following issues that their dogs may face while on the trail:
This is a very rough trail with lots of rocks that can be rough on dog paws, so bring a dog first aid kit.

Some water sources are difficult to get to with a dog on leash, so bring a water dish.

Conditions can be very wet on the trail, so bring a towel for your dog.

Sleeping directly on the ground can be very cold, so bring warm gear and a sleeping pad for your dog.

Hikers must cross one suspension bridge that not all dogs are comfortable with (must cross two if hikers go to the Canyon City Ruins). Suspension bridges are built to be flexible and they can sway and yield to hiker body weights, but some dogs struggle with this lack of stability under foot

The Golden Stairs is a ½ mile steep ascent up a scree and boulder field, so dogs will have to rock hop.

Dogs are not allowed on emergency medical helicopter flights, so solo hikes with dogs are not advised.