The White Pass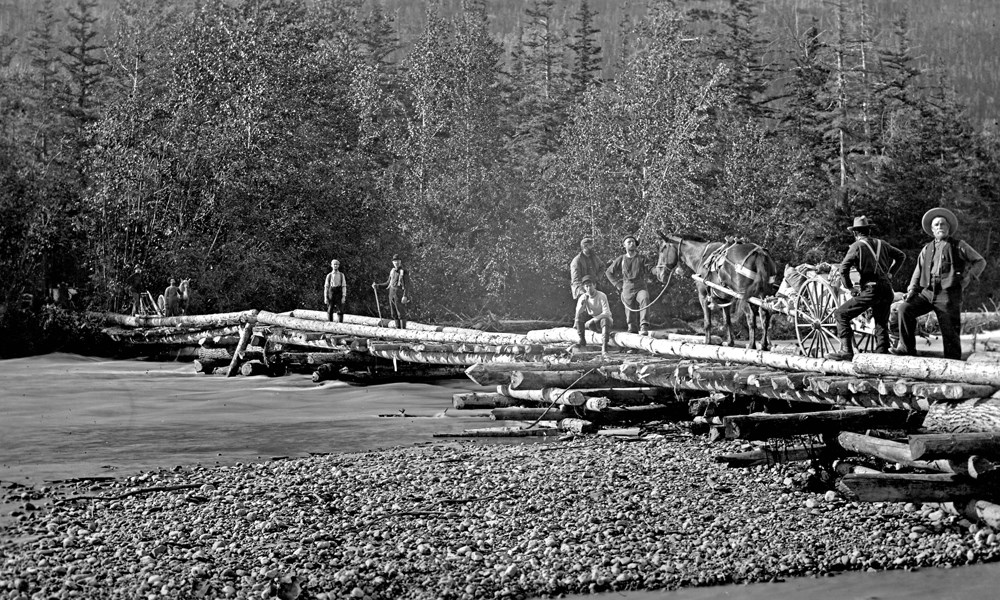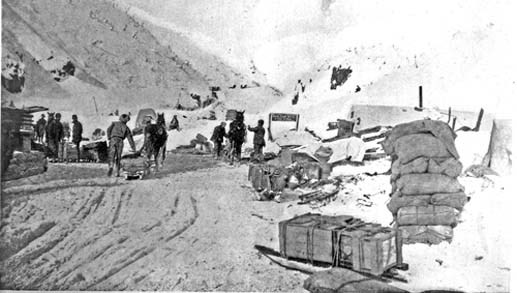 The White Pass Trail is a unit of Klondike Gold Rush National Historical Park, and with the Skagway Historic District makes up a National Historic Landmark. Parts of the historic White Pass trail can be seen from the Klondike Highway and the White Pass and Yukon Route railroad. Much of the old trail has been disturbed by the construction of wagon roads, railroads and highways; however, a portion of the original White Pass Trail used by stampeders in 1897-1899 is still in situ (left undisturbed) today. Most of the areas are difficult to reach, spread throughout the wilderness of the Skagway River valley and into the Yukon over the White Pass. It is not recommended that visitors attempt to hike or gain access to the original route, as it is not marked, maintained or currently used.
The White Pass was the "new" route to the Klondike in comparison to the Chilkoot Trail. In 1887, Captain William Moore, with the guidance of Skookum Jim, carved a path out of the vast wilderness across what would later become known as the White Pass. Moore had a vision that Skagway and the White Pass would one day become the gateway to the gold fields of the Yukon. He was right, but his White Pass Trail proved to be a nightmare for some during that first winter of the Klondike Gold Rush in 1897-1898.

The White Pass was not as high in elevation as the nearby Chilkoot Pass, and the trail lacked the steep slopes of the Chilkoot, but it had its own obstacles. The trail became clogged with mud during the wet fall months of 1897, making the trail virtually impassable. People and their pack animals were stuck along the trail and many ran out of supplies. The animals suffered the most. It is estimated that 3000 horses died along the trail, and the trail earned the nickname "The Dead Horse Trail." This mess eventually closed the pass until the ground and river were frozen, allowing passage once more. Later a wagon road was created, followed by the construction of the White Pass and Yukon Route Railroad.
The entire story of the White Pass is depicted in the Klondike Gold Rush National Historical Park publication "A Wild Discouraging Mess: The History of the White Pass Unit of Klondike Gold Rush National Historical Park."
Last updated: June 26, 2018