As conservation interns, Nicole and I spend a pretty sizeable chunk of our time thinking about materials, analyzing their chemical composition, investigating how they degrade, and determining how different materials will interact with one another. Our conversations about materials are important ones: without a thorough understanding of materials, we cannot make informed conservation treatment decisions for the artifacts in the collection here at Klondike Gold Rush National Historical Park.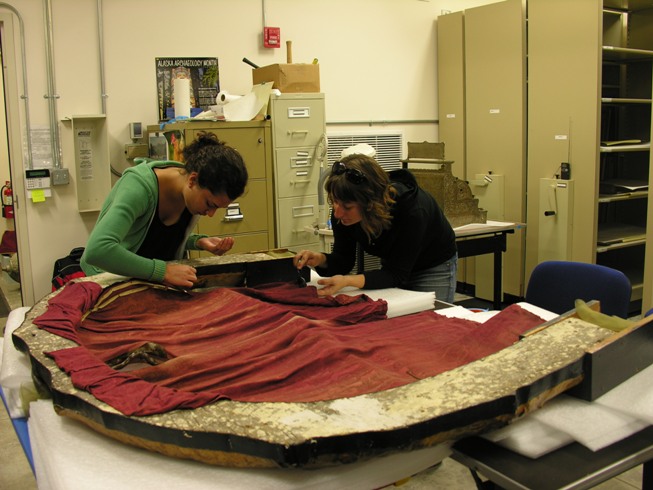 Having spent my last summer working on the conservation of a 1920s beaded evening dress, most of my experiences in conservation before coming to Skagway were grounded in textiles. Though you may not have spent an entire summer thinking exclusively about textiles, we all interact with textiles quite frequently every single day. Take a moment to think about all of the textiles in your life: sheets, quilts, clothes, towels, cleaning rags, bags, curtains, blankets, flags, and many, many more everyday objects are all textiles - the list can go on and on! Textiles are used heavily in a day-to-day setting: we all have jeans with the knees worn through, curtains that have been faded by the sun, and t-shirts with mysterious stains.
Textiles are not just the fabrics of our everyday lives. Textiles form significant portions of collections in museums worldwide, including the Rapuzzi collection Nicole and I have been working on here at the Park this summer. Just like those tattered textiles in our closets and dresser drawers, museum textiles, including those in the Rapuzzi collection, are no exception from the kind of wear and tear that causes holes in your jeans, fading patterns on your curtains, or staining on a t-shirt.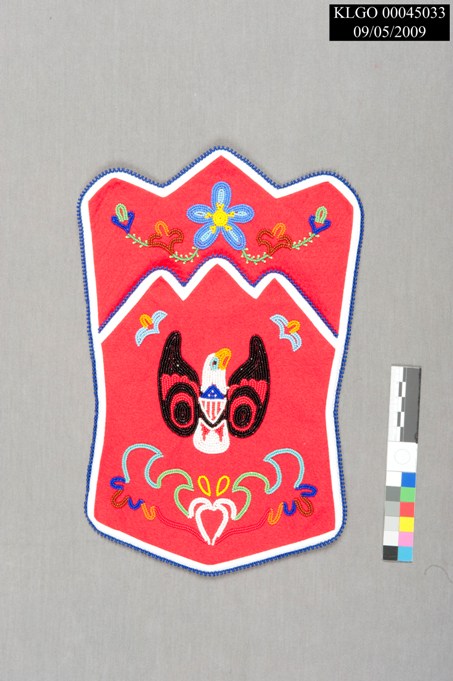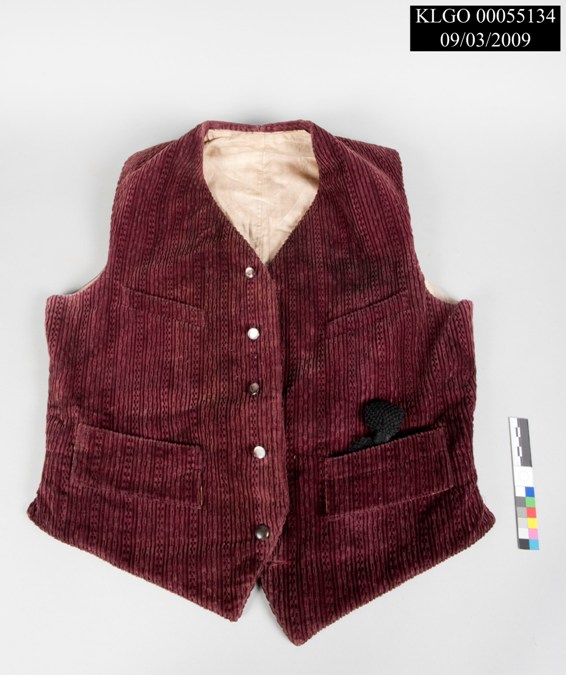 One of the major projects we tackled this summer was the treatment of a funky puppet show-sized wood burl arch, created by Martin Itjen for the Jeff. Smiths Parlor Museum. Though the surface cleaning of the arch itself was a rather extensive endeavor, much of our discussion regarding this object's treatment was centered around the severe light damage seen on the arch's curtain.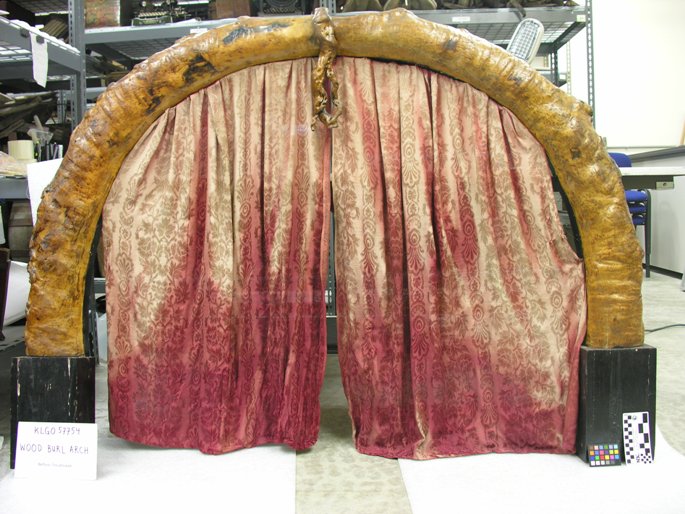 Sunlight is a form of energy containing ultraviolet (UV) radiation. When UV light is absorbed by the molecules that make up textiles, chemical reactions occur, causing fading and destroying  fibers. This kind of damage causes not only a distracting aesthetic, but also possible structural instabilities. Ultimately, we decided that the wood burl arch's textile was not structurally unstable now, and as long as it is protected from UV light in the future, it should remain stable. We interpreted the fading as part of the textile's history, which provided a historical pattern for tying back the sides of the curtain.
On the other hand, Lady Lou, one of Martin Itjen's unique automaton manikins (introduced in Nicole's post, "Martin Itjen's Mixed Media"), presented a slightly different textile issue: the sleeves of Lady Lou's brown dress were shattering, a condition that is characteristic of weighted silks.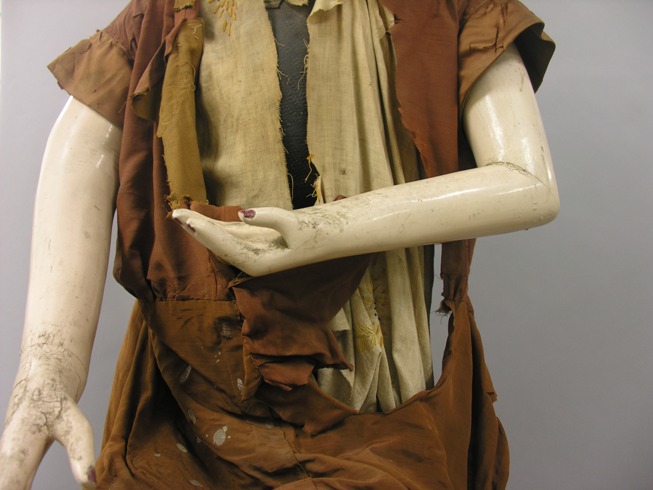 Throughout the 19th century and early 20th century, merchants would sell their silk fabrics by weight. During processing, silks lose some of their weight, and in order to make up for this loss and increase profits, merchants would bathe their silks in washes containing metallic salts, most typically lead, tin, or iron. Unfortunately, this process is damaging to the silk and ultimately results in shattering. More unfortunate, this is what is called an "inherent vice" in art conservation, and the process is not known to be able to be stopped or even slowed. On the bright side, though, we can use this material evidence to hypothesize that this dress dates to the early 20th century.
 Due to the extremely poor condition of Lady Lou's dress, it was removed after much deliberation (again, see Nicole's post, "Martin Itjen's Mixed Media"!), and a reproduction garment has been commissioned. Local textile artist and Red Onion Brothel Museum curator, Cori Giacomazzi, will be creating the dress, and it will be wonderful to see Lady Lou outfitted in garments that are true to her historic integrity and Martin Itjen's artistic intent. This reproduction textile, in addition to the historic textiles in the Rapuzzi collection, will contribute to the historic reconstruction of Jeff. Smiths Parlor Museum, illustrating the significance of textiles as part of the Rapuzzi collection.