The invasive plant and the forest restoration interns from Klondike Gold Rush National Historical Park began our restoration project to protect the native ecosystem habitat on Thursday June 9th 2016. In order to conduct our plant salvage, we first had to acquire data from Terrasync, which is a GPS mapping device that is helpful for mapping out objects. After mapping our diagrams to determine the exact locations of where to salvage native plants, we began our restoration project the next day. It was a lot of fun because I love getting my hands dirty digging in the dirt. Finally, we placed our Irises and transported them inside the trunk of the car. We gathered at least 56 Irises that day!
We drove to the green house to separate the plants into rectangular flats. Once they are in the greenhouse we will care of the plants by watering them at least twice or three times each week. Plant salvaging is a lot of work, because we have to label each cluster of plants to enable us to return them to the same location in the forest. We all need to make sure weeds and other critters do not get inside the soil and destroy our beautiful collection of plants.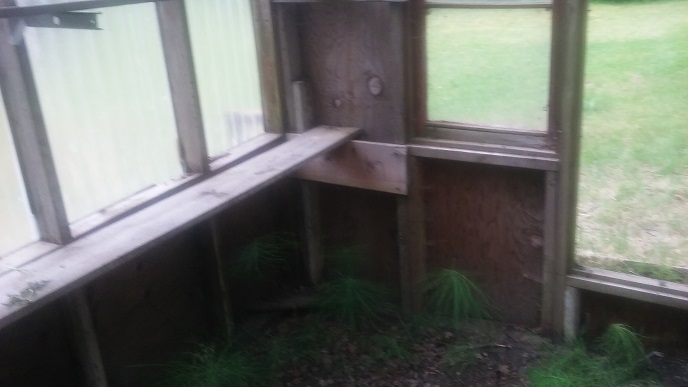 Inside the green house on the first day of our restoration project.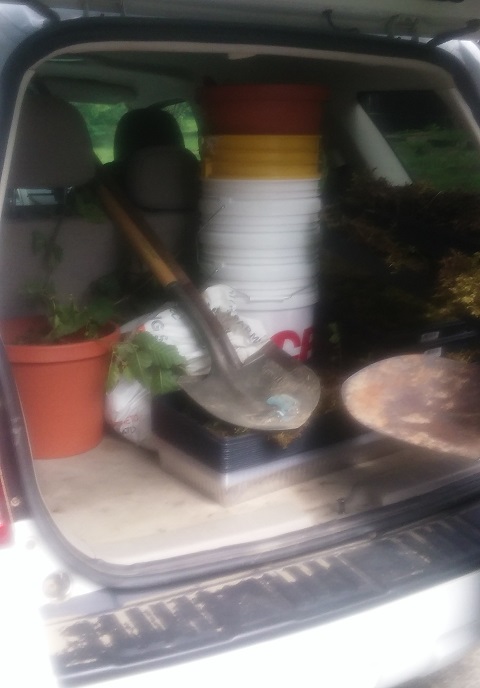 The results of one day of plant salvaging.  We rescued at least 10lbs of moss, 20 baby spruces, and 3 alders.  Yay for restoration interns!