he mission of this park and its museum a functioning system. Responsibilities are shared amongst all of the various departments in order to properly and accurately represent the history and landscape of this place.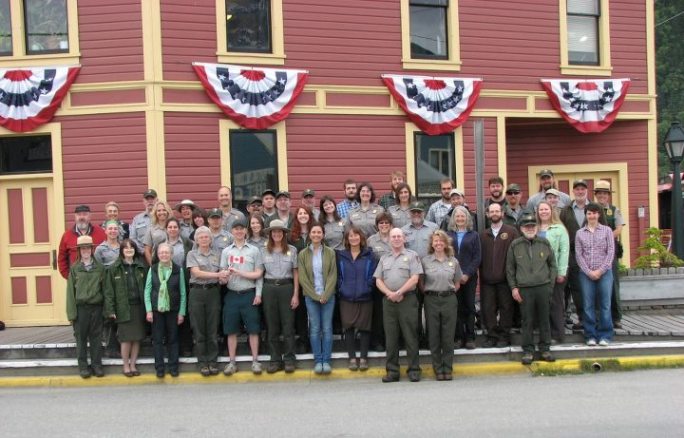 Over the course of the summer, Katie and I worked alongside a diligent and talented team of archaeologists, natural resource personnel, maintenance crew, and most importantly, the curatorial division; namely, Curator Samantha Richert and Archival Technician Deb Boettcher.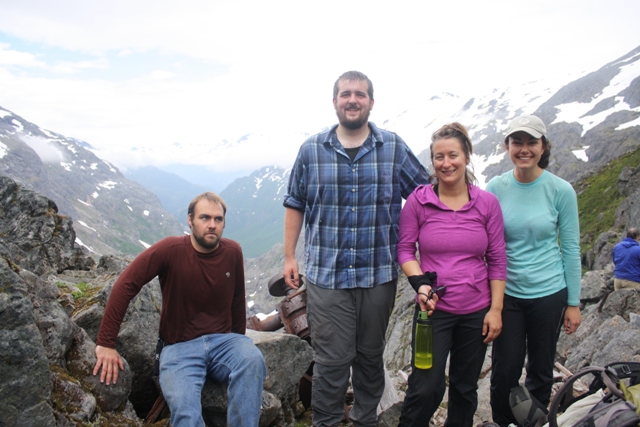 In addition to our project of conserving the distinctive folk art of Martin Itjen, Katie and I worked on stabilizing important Gold Rush era artifacts within the Rapuzzi collection. This required us to fully comprehend the importance of preserving an object to a point where it is stable but without erasing pertinent historical information that an object displays through its markings, labeling, patina, and previous everyday use.
è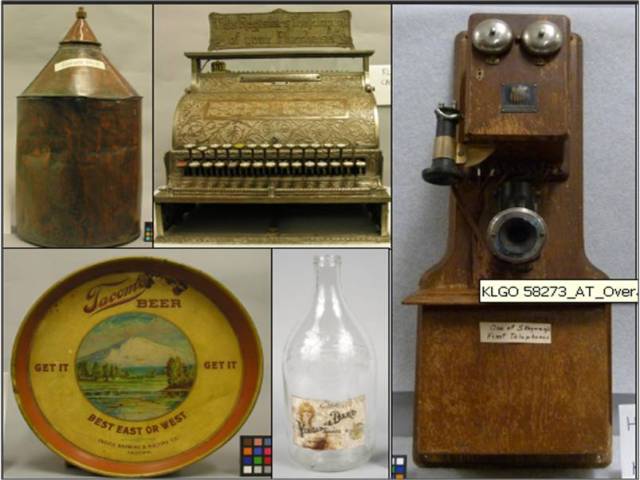 Katie and I were also able to share our knowledge of caring for artifacts by giving three hands-on workshops to the Skagway community. The first workshop, in conjunction with conservator Scott Carrlee, entailed providing condition assessments for people's family heirlooms. Scott also brought along an XRF, or an X-Ray Fluorescence spectrometer; an instrument that we used to help community members find out what their heirlooms were made of, on an elemental level. (Luckily, no wedding rings were brought in.) The second and third workshops covered how to properly surface clean and house family heirlooms and artifacts. The workshops were a great opportunity for Katie and me to share our conservation knowledge and also to connect with community members.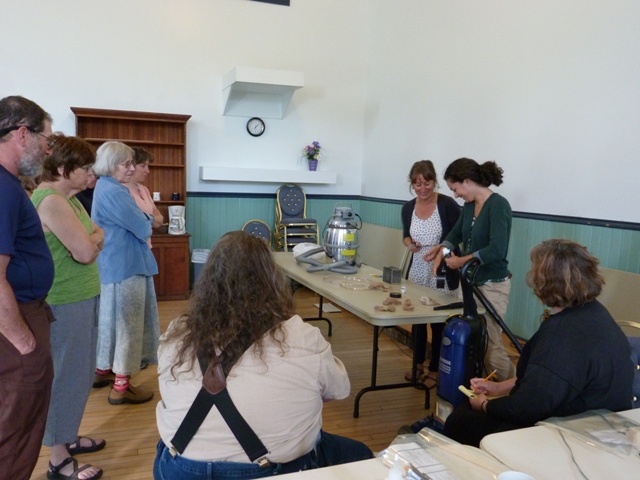 Over the course of 12 weeks, we were able to treat thirteen artifacts: four of Martin Itjen's folk art creations and nine Gold Rush era artifacts. Katie and I have learned a great deal about the conservation of historic artifacts this summer, and have also learned a lot from one another during our internship. Working together as a team, rather than independently, on the more labor-intensive projects proved to be an efficient and thorough means of approaching the complex mixed-media pieces. We were able to share our different areas of experiences and knowledge so that a fully informed decision or proposal could be constructed from both points of view. It was a truly symbiotic partnership!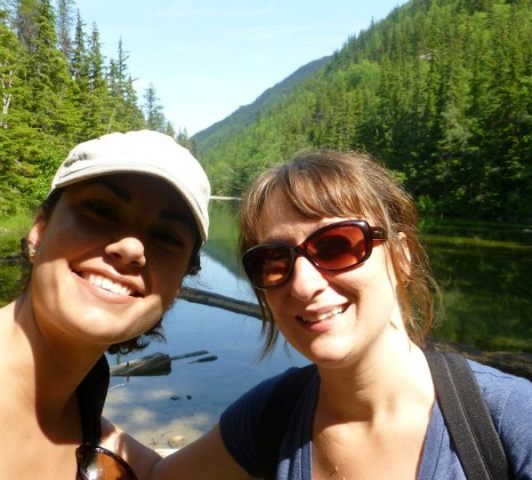 So as I begin to pack up my things in preparation for my departure from Alaska, I cannot help but to feel a yearning to come back to this place. My summer spent here was a period of growth for me, both professionally and personally. I feel intrinsically connected to the people, landscape, and spirit of this often times unexplored territory.  I leave Skagway feeling inspired and renewed; and even though I am ready to greet the next chapter in my life, I simply cannot wait to return to this beautiful place, Alaska.