Reed canary grass, or
Phalaris arundinacea
, was first documented at Sheep Camp along the Chilkoot Trail in 2011. This is a highly invasive plant that infects riparian zones as well as wetlands by outcompeting native plants and altering the site's hydrology and nutrient regime. As soon as it was discovered, a management plan was put together in order to remove it and restore the area to native grasses.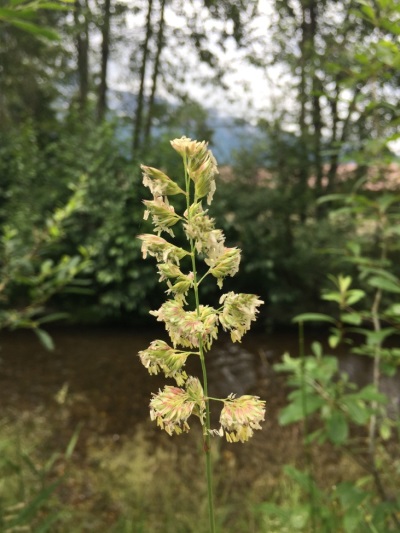 From 2011 until 2014, this plan was executed and adapted in order to keep up with the reed canary grass. The grass was cut and the area tarped in order to prevent it from getting light and hopefully shade it out. Unfortunately, the grass was persistent and continued to grow around the edges of the tarps and in some places straight through the tarp, even when multiple layers had been laid down.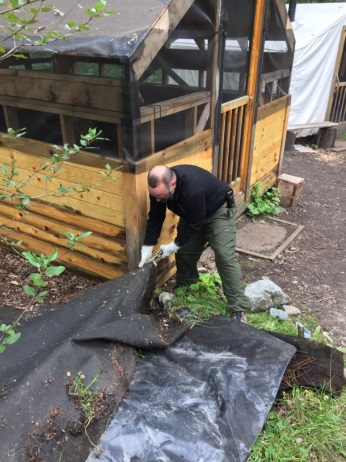 In 2015 a very small amount of the herbicide Aquamaster was used as a targeted spot spray to kill the remaining reed canary grass that sprouted at the edges of the smothered area and the area was reseeded with four different types of native grasses.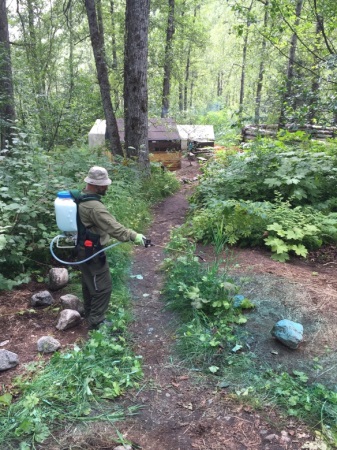 When we returned to the site this summer, what we were excited to find that we had succeeded! Only a few stems of reed canarygrass were found this year. We will be returning this summer to spray the last stems and add more native seeds to the restoration area. The native grasses will hopefully suppress any remaining reed canarygrass seeds or rhizome fragments in the soil and Sheep Camp will be completely free of reed canary grass!
Working with invasive plants can be incredibly frustrating, as keeping up with these persistent plants can be tricky and seem impossible at times. So when we finally get a success story, it's a big deal! The key to successfully keeping invasives at bay is continuously monitoring areas and adjusting management plants as necessary.