Guided Tours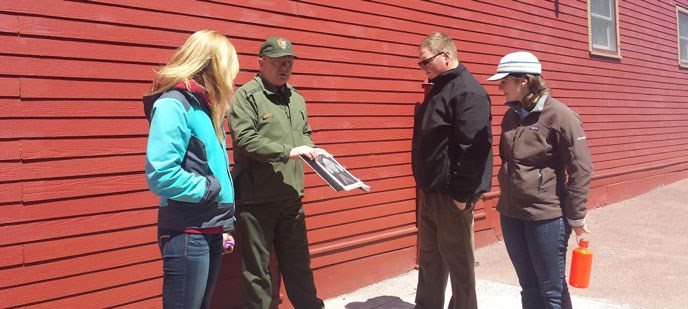 Keweenaw National Historical Park offers Ranger-guided programs in both park units as staffing allows in the summer season.
2018 Season Ranger Programs Schedule:
Adventure Hikes Across the Keweenaw - 7/14, 8/11, & 9/8
Calumet Community Guided Walks - Wednesdays June 20 through August 29 (no programs July 4); Industrial Core at 10:15 a.m. and Downtown at 2:15 p.m.
Keweenaw Historical Waterway Tours Aboard the Ranger III - Thursdays 6/28, 7/12, 7/19, 8/9, & 8/30 from 12:30 p.m. - 3:30 p.m.
Ranger Program Series at the Portage Lake District Library - Tuesday June 19 through July 10 at 1:00 p.m.
Exploration Hikes of the Quincy Mine Surface Ruins - 1st & 3rd Thursdays July 5 through August 30

Find out more details about these guided tours and other events on our Calendar of Events.
Please note: Ranger-guided programs may be canceled due to adverse weather or staffing shortages caused by emergencies. We apologize for any inconvenience this may cause.
Many of the Park's Heritage Sites also offer guided tours. Please contact the specific site for more information: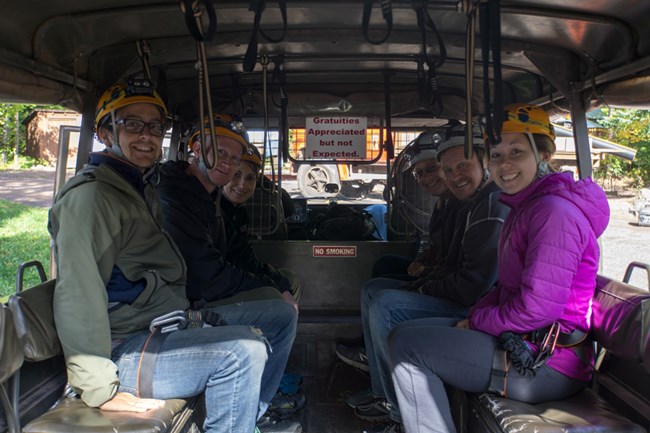 Adventure Mine
Adventure Mine offers a variety of guided tours. All guests are furnished with a hard hat and headlamp. There are no other lights underground.Trails underground are sometimes rough so wear appropriate footwear.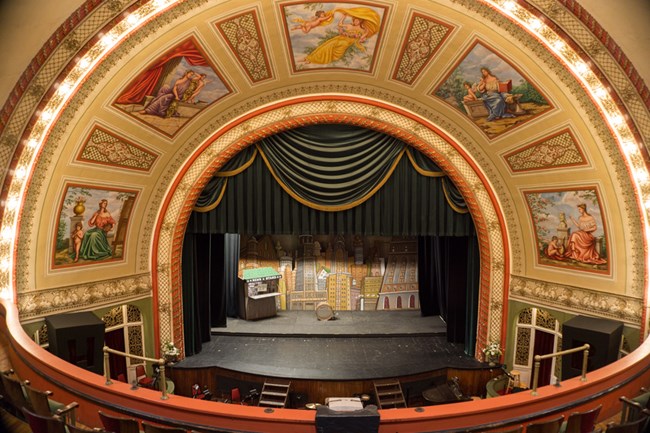 Calumet Theatre
Tour this historic proscenium arch opera house built in 1900. Guided Tours are by appointment only and last approximately 45-60 minutes. Self-Guided Tours available during Box Office hours.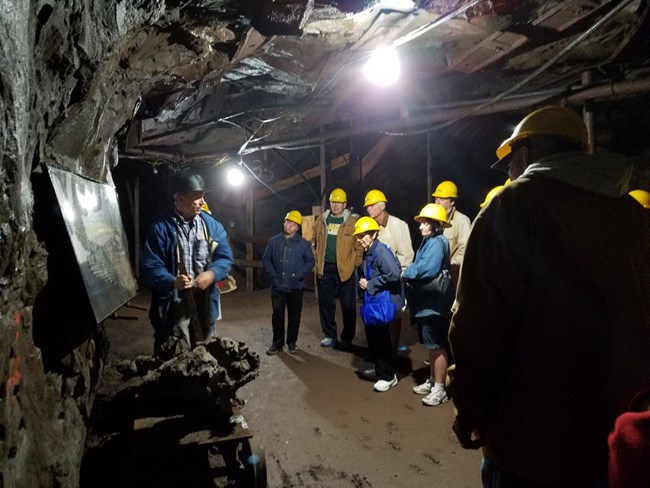 Quincy Mine
Travel down the hill on Quincy's cograil tram, then into the mine's 7th level, approximately 350' underground. Also included is a tour of the world's largest steam hoist, and the #2 Shaft-rockhouse.


Last updated: June 11, 2018