A Migrant Story - William Butterfield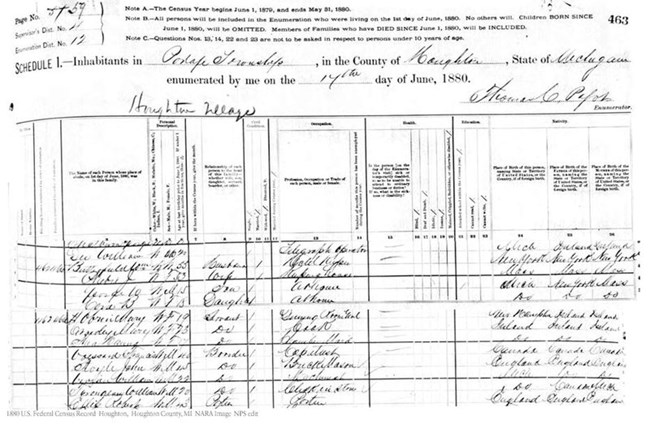 William W. Butterfield came to Houghton in 1857 at the age of 33. His first year in the Keweenaw was spent piloting the ferry C.C. Douglass between Houghton and Portage Entry. He married Mrs. Phebe J. Steele, a widow, aboard the steamer North Star in Copper Harbor. While working as a warehouse agent for R. Shelden & Co. in 1860, he began building the Butterfield House on Isle Royale Street in Houghton. This hotel was well-kept, although a comparison with the Douglass House found it "less pretentious in size and arrangements."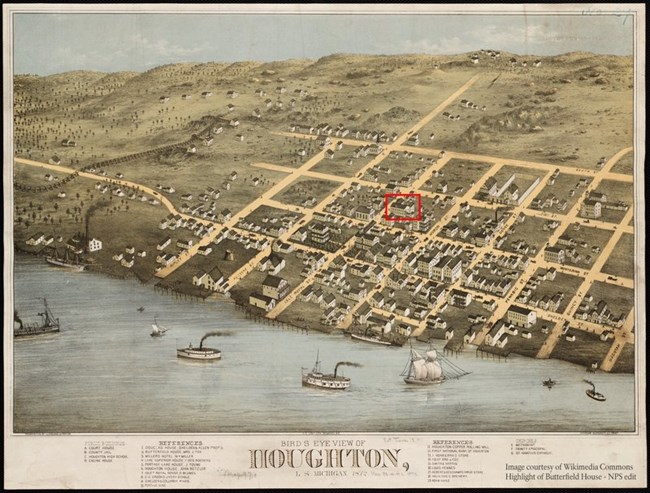 The Butterfields raised two children, George and Cora. George became a hotelier like his father for a while, operating another Butterfield House in Lake Linden before buying a farm near Lake Mine in Ontonagon County. William Butterfield died in Houghton in September of 1888 at the age of 64, marking the end of a migrant story.
Last updated: January 6, 2018