Field Trips
Tour the Museum On Your Own (Self-Guided)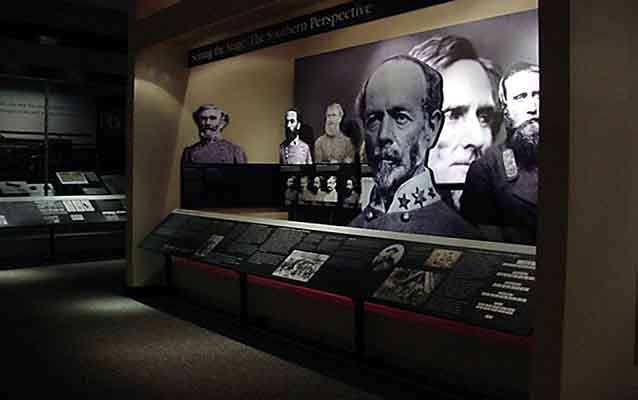 Description
A visit to the museum is a must for students and visitors. The museum is designed with those who know a lot about the Civil War in mind and those who know very little. Upon completing the tour, students will be able to: 
- Name the presidents of both countries;
- Identify the commanding generals of the Union and Confederate armies at the Battle
of Kennesaw Mountain;
- Name the victor of the Battle of Kennesaw Mountain;
- Explain the events that took place after the Battle of Kennesaw Mountain leading up 
   to the Battle of Atlanta;
- Identify key events of the American Civil War that changed the way war would be 
  fought in the future.

Grade Level



Program Duration

 

Group Size


Guided or Self-Guided?

 

4th grade and up

 

The amount of time depends upon the group and if teachers/chaperones choose to discuss the artifacts as they move through the museum

 

maximum - 25 students

 


Self- Guided

What You Need to Know About This Program:
This program is free;
You must complete and submit the registration sheet at least two weeks prior to your intended visitation date;
To see what dates are available, please visit our online calendar
Click here to return to the "Field Trip" section of the site.
Contact
Education Coordinator
770-427-4686 x 0
Details
Subject:

Civil War, History, Leadership, Medicine, Military and Wartime History, Museum Studies, Reading, Slavery, Social Studies, U.S. Presidents

National/State Standards:

Georgia Performance Standards: SS5H1(c)(e) - 5th grade SS8H6(b) - 8th grade SSUSH9(d) - 9th grade Common Core: ELACC5RI10 - 5th grade ELACC7RI1 - 7th grade L6-8RH3, L6-8RH4, LITCC6-8RHSS10 - 6th - 8th grade

type:

Field Trips