Field Trips
"I Am a Civil War Soldier" (Self-Guided Program)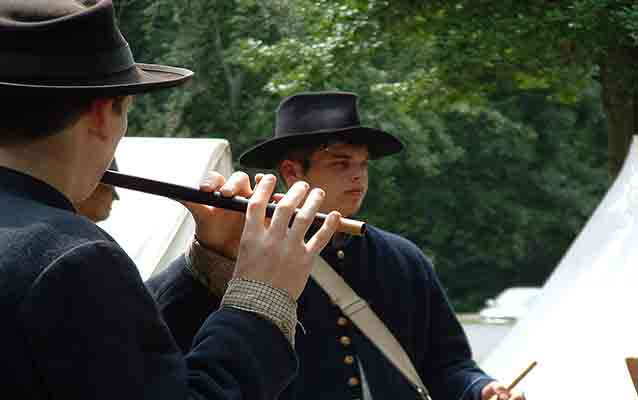 Description
"I Am a Civil War Soldier" gives each student the identity of an actual soldier of the Atlanta Campaign as they tour the Battlefield museum. Using real facts of that soldier's life, students come to understand the reasons, beliefs, and ideals of the men who fought in the Civil War. This self-guided program tours the Battlefield's museum.
Grade Level

Program Duration

Class Size

Guided or Self-Guided?

5th

8th

9th

 

45 minutes


minimum - 10 students

maximum - 50 students

 

self-guided
What You Need To Know About This Program:
This program is free;
You must complete and submit the registration sheet at least two weeks prior to your intended visitation date;
To see what dates are available, please visit our online calendar;
If your school group exceeds the 45 student limit, special arrangements are required;
The viewing of our 35-minute film is included in your field trip.
This program requires distribution of soldier journals to aid in students' tour through the museum.
Click here to return to the "Field Trip" section of the site.
Contact
Education Specialist
770-427-4686 x 0
Details
Subject:

Civil War, History, Language Arts, Military and Wartime History, Reading, Social Studies

National/State Standards:

Common Core Standards for Language Arts (5th grade):
  ELACC5RL1
  ELACC5RI1
  ELACC5RI1
  ELACC5SL5
Georgia Education Standards:
  SS5H1(c)(e)
  SS8H6(b)
  SSUSH9(d)

type:

Field Trips