Field Trips
All About Artillery (Self-Guided Program)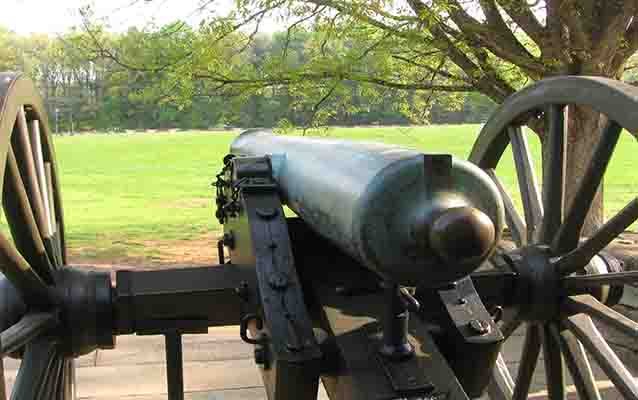 Description
This program is perfect for those who are curious about cannons and want to learn more about them. "All About Artillery" is a worksheet-based program that encourages students to interact with historic cannons. The program is largely self-guided with some ranger interaction.

*This program takes place both indoors and outdoors immediately around the Visitor Center.
Please be mindful of the outdoor nature of this activity when planning your field trip.
Grade Level: fifth - ninth grades
Group Size: up to 50 students. If you have more than 50 in your group, special arrangements will be made.
Program Length: approximately 45 minutes; the viewing of our 35-minute film is also an additional part of your field trip.
Teacher Prep: 

1. Teachers should download and print out the worksheets 1, 2, and 3.
2. Be sure to bring the sheets with you during your visit. We are unable to make copies for you if you fail to bring your sheets.
Also remember to bring pencils (not pens) for your students to use.


3. Divide your students into small groups of roughly five and have them complete the sheet in small groups.
 Click here to return to the "Field Trips" section of this site.
Contact
Education Coordinator
770-427-4686 x 0
Details
Subject:

Civil War, History, Military and Wartime History, Social Studies

National/State Standards:

Georgia Performance Standards for Social Studies - SS5H1 (c)(e), SS8H6 (b), SSUSH9 (d)

Common Core Standard for Language Arts (fifth grade) - ELACC5RL1; ELACC5RI1; ELACC5RI3; ELACC5SL5

type:

Field Trips