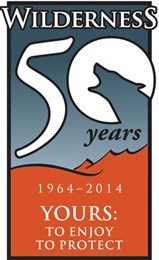 Celebrate the 50th Anniversary of the Wilderness Act
More than 80 percent of all National Park Service lands are managed as wilderness. These areas are diverse, ranging from forested mountains to deserts, alpine meadows, tundra, lava beds, coasts and even swamps. Over 40 million acres of lands designated as wilderness across the national parks system because they have outstanding opportunities for solitude that people enjoy through recreational, scenic, scientific, educational, conservation and historical use.
The year 2014 marks the
50th Anniversary of the Wilderness Act
, making it the perfect time to have a wilderness experience. The National Park Service manages 50 parks with designated wilderness that provide opportunities for solitude and primitive recreation, enjoyment of the natural night sky and spiritual replenishment.
President Lyndon B. Johnson
signed the
Wilderness Act
on September 3, 1964, to provide the highest level of protection for some of America's iconic, wild landscapes. In celebration of the act's 50th anniversary, visitors from around the world will be hiking wilderness trails, exploring wilderness areas online, and further strengthening their connection to these special American places.