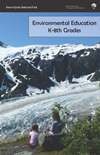 Kenai Fjords National Park offers a landscape that few people in the world get to see without great effort. For Alaskan students it is a place to witness geological forces in action, climate change observed in glacial recession, plant succession laid out in clearly defined steps and animal adaptations that allow for life in an often harsh environment.
We hope to see you and your students soon to share the wonders found in your backyard.
On this page, you will find a list of the current offerings from our education staff.
All programs are free to educational groups.
Clicking a link will bring you further down to that topic.
Marine
Wildlife, Habitat, & Earth Sciences
Clouds & Water Cycle
Botany
Alutiiq (Native Alaskan)
Glaciers
"Leave No Trace"