Education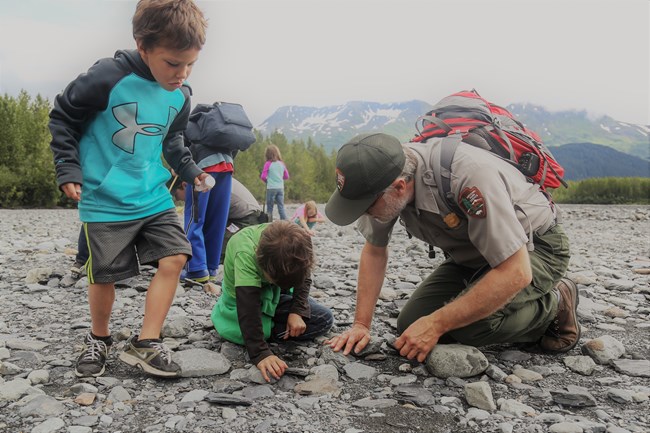 Kenai Fjords is a living classroom. Students can witness the power of rivers of ice and the resiliency of nature as plants and animals move in after a glacier's retreat. The northern-most extent of the temperate rainforest and a rich fjord estuary ecosystem are found here.
We would love you help you experience Kenai Fjords National Park, whether you are able to visit in person or not.
Kenai Fjords as a Classroom

Plan a field trip, find curriculum materials, and learn how to use Kenai Fjords as a classroom.

Distance Learning

Is Kenai Fjords too far for a class field trip? Try distance learning and bring the park to your classroom!

Professional Development

Consider a teacher workshop to help your professional development.
Last updated: September 8, 2022