International Migratory Bird Day
Date & Time

05/13/2017

Fee Information

Free
Come join us on May 13th to celebrate International Migratory Bird Day! This year the theme is "Stopover Sites: Helping Birds Along the Way." Come find out what a flyway is and how you can help birds during spring migration! 

Historic Bird Walks will be from 7:00 A.M. to 9:00 A.M. at three different locations in Washington, D.C. where you can bird in the footsteps of famous ornithologists John Burroughs, Dr. Elliott Coues, and Paul Bartsch. More information about these historic guided walks can be found on this brochure.

Family fun activities will begin at Kenilworth Aquatic Gardens at 10:00 A.M. featuring beginner bird walks, educational bird games, and crafts ongoing throughout the day until 2 p.m. There will be special exhibitors and a raptor show at 1 p.m.

Happy birding!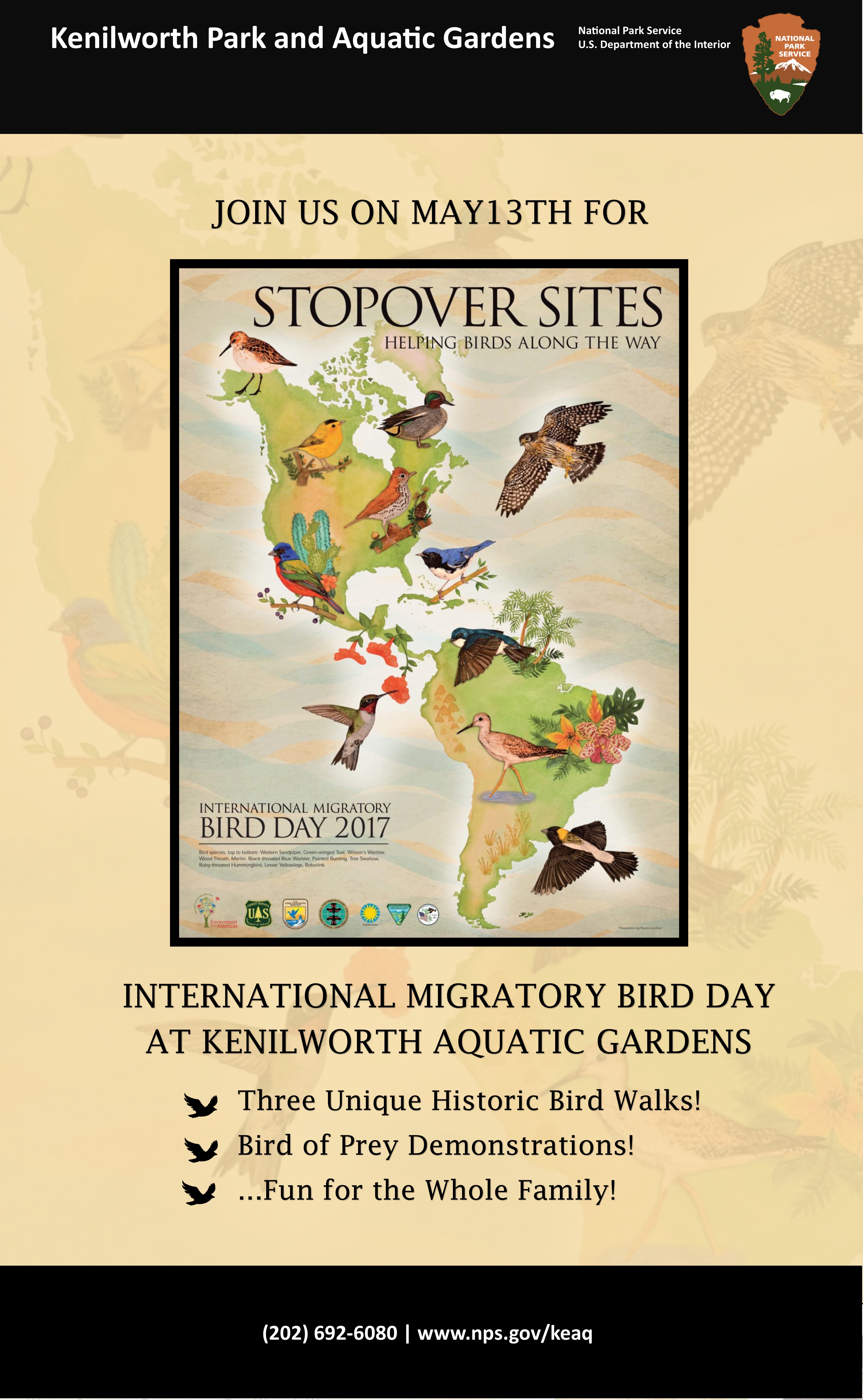 ---
Location:

1550 Anacostia Ave NE, Washington, DC 20019



Fee Information:

Free