Virtual Tour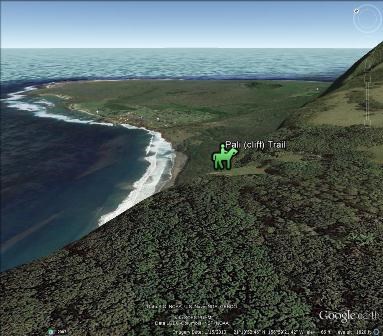 Kalaupapa National Historical Park is pleased to offer this virtual tour created within the Google Earth platform as an exciting new way for you to learn about this iconic peninsula and its tragic history. Sit back and follow the tour or take control and fly along the sea cliffs. This tool will allow you to explore Kalaupapa in a way never available before. Through this virtual tour you can learn about the history of Kalaupapa settlement, watch video interviews with patient-residents, explore detailed 360 degree interactive panoramas of historic locations and buildings, and see Molokai's rugged north shore in stunning 3-D.
Computer Requirements
How to Use The Tour
Single click the various map points to learn more about each location.
Double click to fly in to a location.
Use the mouse roller to zoom in and out.
Click and drag to move around.
If you have comments or suggestions please
email us
.
Last updated: February 28, 2015