Be A Junior Ranger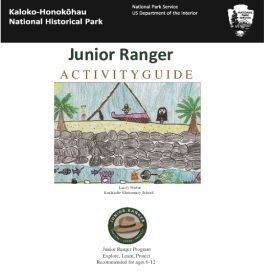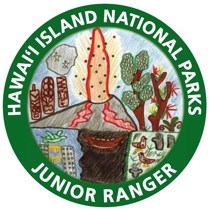 Hawaii Island Junior Ranger Adventure Book (7.7 MB, PDF ) (Ages 7 and above)
This book is designed for the visitor who is travelling to all of Hawai'i Islands National Park Sites (Five of them!). Pick up your free Adventure Book at any National Park visitor center on Hawai'i Island or download the PDF. Visit all of the National Parks on Hawai'i Island and have fun with your family!

Kaloko-Honokōhau Junior Ranger Activity Book (2.12 MB, PDF) (Ages 13 and above)

The park's own Jr. Ranger Book!

Children's Activity Book (2.78 MB, PDF) (Ages 3-6)

This book is the "lite" version of the park's own Jr. Ranger Activity Book. It's designed for the younger brother and sister who want to participate with thier siblings!

Kupuna Ranger Book (1.55 MB, PDF)

Are you a slightly older Jr. Ranger, but think you're smarter than a fourth grader? Then the Kupuna Ranger Book might be for you! (A Kupuna is an elder, a grandparent, or a wise community member rich with life experience).

What's next? Take the Jr. Ranger Pledge!
"As an official Jr Ranger, I pledge to:
mālama ka 'aina, get to know the plants, animals, culture, and historical places around where I live,
share my 'ike with others,
and always live aloha".
What do I do after I complete the Junior Ranger Booklet?
You can mail your completed Jr. Ranger Book to the park and we will send you a badge. During COVID, we might not be able to respond to you quickly. Many park staff have just recently returned to the park offices. We also realize the difficulty of travel and that you may not be able to physically come to the park soon. If that is the case, please email us and we will send you a special Virtual Junior Ranger badge that you can print out at home. You can also participate in saying the Junior Ranger Pledge with your 'ohana (family).
Definitions:
mālama ka 'aina = care for and live in harmony with the land.
'ike = knowledge
live aloha = create positive feelings and thoughts, and treat each other with love and respect.

BONUS: Here's some additional activities to complete!!

NPS Arrowhead Activity (366KB, PDF)

Bird Beak Buffet Activity (link)
Last updated: November 13, 2020