Black Rock Wilderness Backcountry Camping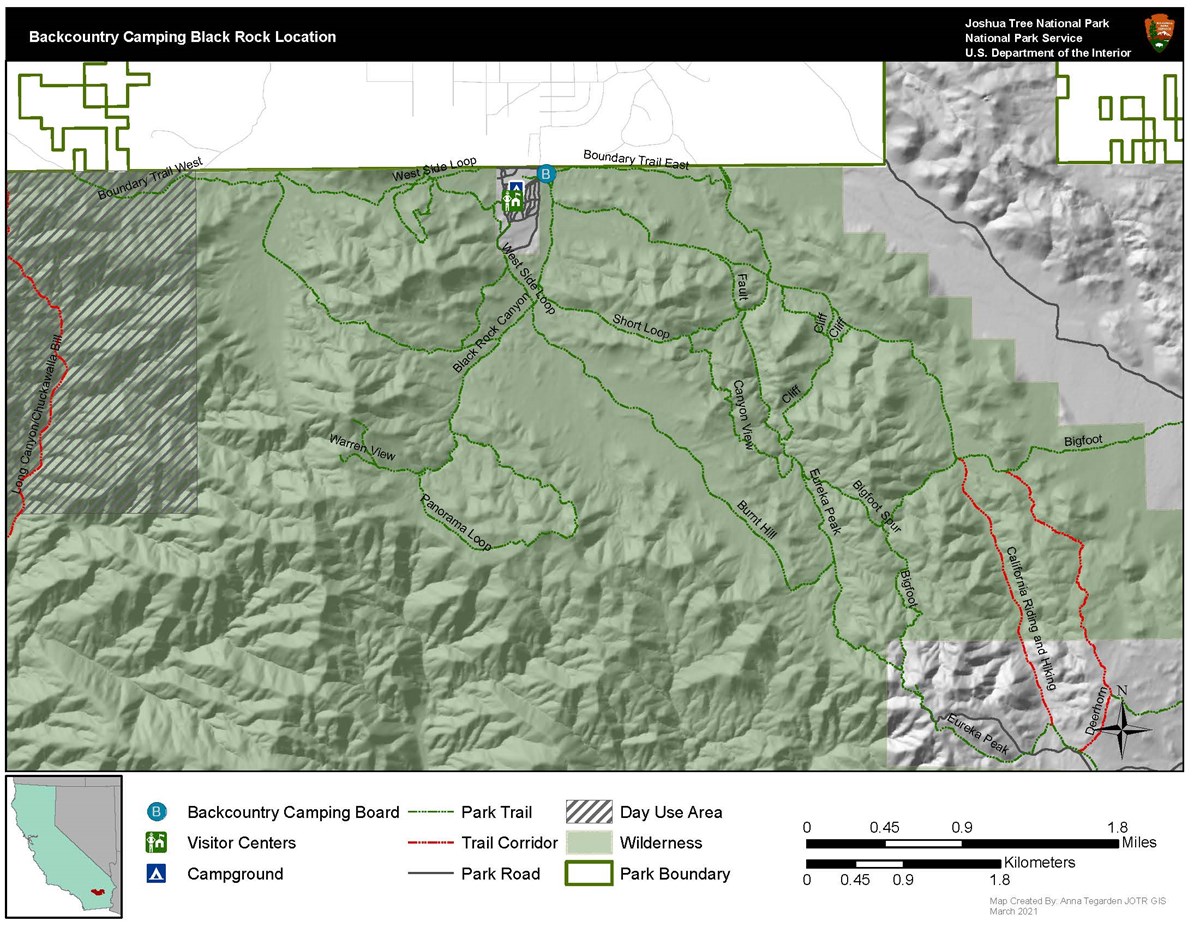 Wilderness Backcountry Camping at Black Rock
For backcountry camping, park at the backcountry board, marked with the small blue circle above. The parking area is located at the end of Black Rock Canyon Road as the road heads into the frontcountry campground. The most popular backcountry camping trail in the area is the California Riding and Hiking Trail. This area tends to have steep terrain, dense vegetation (compared to other areas in the park), and deep sand.
Backcountry camping is permitted in areas that are:
1 mile (1.6 km) from roads,
500 feet from trails and water sources,
not day-use only areas.
Before backpacking register at the backcountry registration board. An unregistered vehicle or a vehicle left overnight somewhere other than at a backcountry board is a cause for concern about the safety of the vehicle's occupants. It is also subject to citation and towing.
All backcountry camping in Joshua Tree National Park is considered wilderness backpacking and requires a high level of preparation and skill. Campsites are undesignated. Please take care to leave no trace and always tell a safety buddy where you are going and when you will return.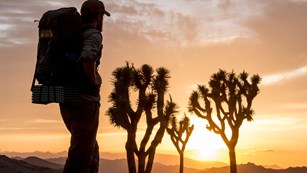 Wilderness Backpacking
Backpacking can be a great way to get out into the park for those who are prepared.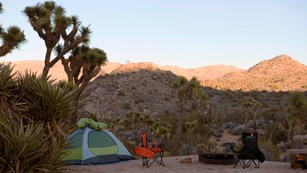 Black Rock Campground
99 sites. $25 per night. 4,000 feet in elevation. Water, flush toilets, tables, fire grates, and a dump station.
Last updated: November 28, 2021