Education For Your Class
School Group Tours
Bring your class to the John Muir National Historic Site. This is an opportunity to learn about the man, his life and his legacy. A ranger will explain the specifics of the program at the time you make your reservation. 
Schedule early! Spaces fill up very quickly, so schedule your tour as soon as you have a date in mind!
Field Trip Information for Teachers
Our educational program aligns with the California state educational standards and contains a mix of open-ended questions and interactive exercises.  It consists of a small group activity about National Parks, an exploration of the 1882 Italianate Victorian mansion John Muir lived in for the last 24 years of his life, and a visit to the Giant sequoia John Muir planted over 130 years ago.  In addition to these activities, we are in the process of implementing a new activity that focuses on the causes of and possible solutions to the growing threat of climate change.
Please be prepared to provide us with the following information:
Contact Information: Name, Phone Number, and Email
Grade Level and Preferred Date(s)/ Time: 10am to 12pm (upon request, program may be started as early as 9am)
Group Size(s) including adults:
Monday/Friday—1 Class (max. 35 students),
Tuesday, Wednesday, Thursday—2 classes (max. 70 students)
How you plan to travel: Cars or Bus
Special Needs Accommodation: The National Park Service makes every effort to accommodate visitors with special needs. Please inform staff of any special needs before you arrive. We offer:
Easy access path from the Visitor Center to the Muir house
Accessibility Cart
Wheelchair lift for accessible entry to the Muir house
Film of the upper floors of the house
Assisted listening devices/Open caption film

Planning your Field Trip:
Film: We ask that prior to your visit that you view a 20 minute biographical film titled "John Muir:  A Glorious Journey."  The film is available on our website.
 
Fourth grade teachers:  Fourth grade students can get a pass that allows them and their family free entrance to all National Parks and Federal lands.
everykidinapark.gov
 
Drinking Fountains and Restrooms
There are two drinking fountains and three unisex restrooms. Restrooms are only located in the Visitor Center. Two restrooms will accommodate wheelchairs. One drinking fountain is located just outside the Visitor Center and the other is located on the grounds behind the Martinez Adobe. Both are wheelchair accessible.
 
Picnics
The largest and most popular picnic area is in the pecan orchard near the Martinez Adobe. When picnicking in the orchard, please discourage students from climbing the fruit trees.

A smaller picnic area is directly outside the Visitor Center, providing easy access to restrooms. 

All trash must be taken back to school. Unfortunately, we do not have sufficient trash storage capacity for all the groups that visit in a week.
wastefreelunches.org

Special Rules
Teachers and chaperones are responsible for the attention and discipline of the students in their classes
No smoking is allowed
Recreational equipment such as Frisbees, bats, balls etc. are not permitted
Please take only pictures and leave only footprints
 
Bus Parking Directions
After exiting Hwy 4, proceed northbound on Alhambra Ave. toward downtown Martinez. Do NOT turn into the Visitor Center parking lot. Instead, make a left turn onto K Street at the traffic signal. Make a right turn at Raap Ave., another right at J Street and finally turn right back on to Alhambra Ave. Continue south (back the way you came) on Alhambra Ave. to the bus parking area directly outside the John Muir NHS Visitor Center. You may park the bus and unload students and teachers here.
 
Parking for cars in our lot is limited: Please use the additional parking on Walnut Avenue across Alhambra from the Visitor Center.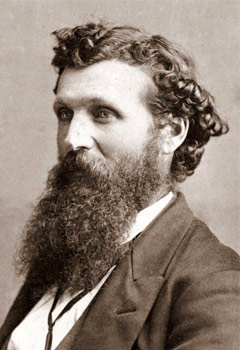 Last updated: March 3, 2020