Lesson Plan
Media Representations of the 1889 Johnstown Flood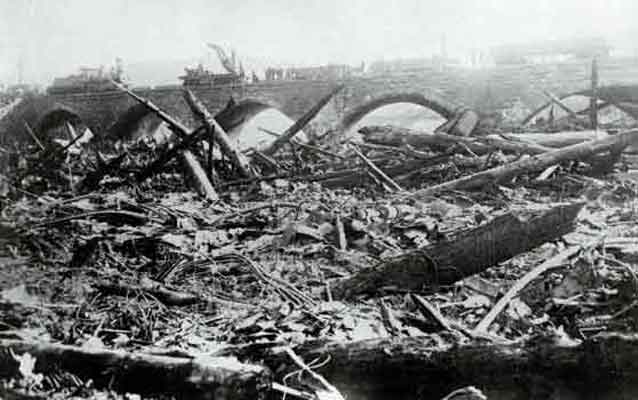 Grade Level:

Kindergarten-Sixth Grade

Subject:

Art, Design, Education, History, Journalism, Visual Arts

Duration:

30 minutes

Group Size:

Up to 60

Setting:

indoors

National/State Standards:

Pennsylvania Standard 1.6.5
Pennsylvania Standard 9.1
Overview
The students will also receive a lesson of media coverage at the time of the disaster. This lesson showcases exhibits which include news reports from the time, books written about the event and Victorian stereopticon photographs.
Objective(s)
For students to learn about media coverage at the time of the flood and the 19th century.
Background
A partnership was formed with the Johnstown Flood National Memorial and the Johnstown Area Heritage Association. Out of this partnership an interdisciplinary curriculum based program about the Great Johnstown Flood of 1889 was created. This provides a complete educational experience telling the story of the Johnstown Flood. This program takes the student from the story's beginnings-the South Fork Dam and the Clubhouse of the South Fork Fishing and Hunting Club to the story's end-the disaster, relief and rebuilding of Johnstown, Pennsylvania.
Procedure
Students will be given three sets of photographs and will be asked to analyze their significance in the story of the Johnstown Flood of 1889. As part of the media representation, students will have an opportunity to compare view finders of tday with stereoscopes of the past. They will be able to participate in a hands on activity using both devices and learning about the fascinating history of the development of photography and stereoscopes.
Last updated: February 26, 2015