Lesson Plan
Johnstown Flood Museum: Academy-Award winning film, "The Johnstown Flood"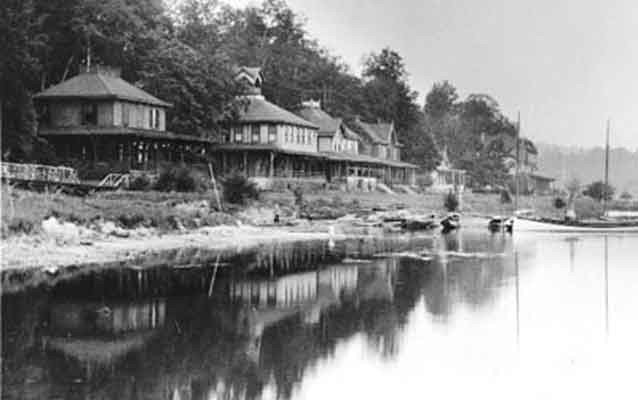 Grade Level:

Kindergarten-Sixth Grade

Subject:

History

Duration:

26 minutes

Group Size:

Up to 60

Setting:

indoors

National/State Standards:

Pennsylvania Standard 1.6.5
Overview
Students will enter the museum theater to watch the 26-minute Academy Award winning film for Best Documentary, Short Subject.
Objective(s)
For students to have a visual representation of the disaster, using archival footage and scene recreations.
Background
 A partnership was formed with the Johnstown Flood National Memorial and the Johnstown Area Heritage Association. Out of this partnership an interdisciplinary curriculum based program about the Great Johnstown Flood of 1889 was created. This provides a complete educational experience telling the story of the Johnstown Flood. This program takes the student from the story's beginnings-the South Fork Dam and Clubhouse of the South Fork Fishing and Hunting Club to the story's end-disaster, relief and rebuilding of Johnstown, Pennsylvania.
Procedure
The students will participate in pre and post discussions of the film with the museum docent. The docent will first give a brief lecture on the film and importance in conveying the Johnstown disaster story. After the film, students will be encouraged to add questions or comments for a brief discussion.
Last updated: February 26, 2015