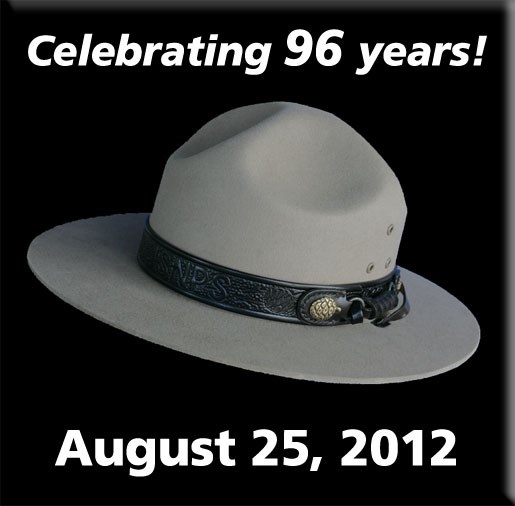 Come celebrate the 96th birthday of the National Park Service on August 25! Bring your family and join the party with rangers on house tours, special walks, craft activities, and readings from John F. Kennedy's favorite books. The event is free and open to all, please read below for a detailed schedule of events. Click here for a printable schedule.
Craft activities: 10am-4:30pm
· Reading was an important activity in the Kennedy family. Come learn about John F. Kennedy's favorite books, then make a bookmark to take home and use in a favorite book of your own!

· Mrs. Kennedy, the future president's mother, loved history and wanted her children to learn about important people and events of the past. Today, we learn about her life from the detailed journals she kept that are now in the John F. Kennedy Presidential Library. Take your place in history by making a journal to record important events in your life.
Ranger Reads: 10:15am-4:15pm
What were some of John F. Kennedy's favorite books? Find out as rangers introduce us to the characters and stories that sparked his imagination as a young boy. Click here for a printable, detailed schedule.
House Tour: Every half hour, 9:30am-3:30pm
Learn more about John F. Kennedy's birthplace and the early years of his life with a ranger. The house discovery books will be available for aspiring Junior Rangers ages 5 to the young at heart.
Keeping up with the Kennedys: 11am
Join Ranger Heather on a whirlwind tour of the neighborhood as you try and keep up with Mrs. Kennedy on her daily travels through the Beals street neighborhood.
Go, you chicken fat, go!: 1pm
Join Ranger Sara for a brisk walk through the neighborhood to learn about the Kennedy boys stayed active and Presidential Fitness.