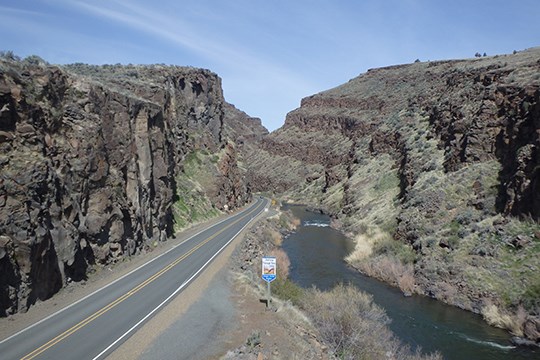 Gasoline and Diesel Fuel
During business hours, you are not permitted to pump your own gasoline, but as of 2016, self-serve gas is legal in rural Oregon between 6 p.m. and 6 a.m. Please note that some gas stations may not be open 7 days per week or may have varying hours. Please visit the local chambers of commerce websites for updated information.
The fuel station in Mitchell is for cardlock holders only. For all practical purposes, for most visitors, there is no fuel available on Highway 26 between Prineville and Dayville at any time of day. It is inadvisable to travel this stretch of road with under half a tank of fuel.