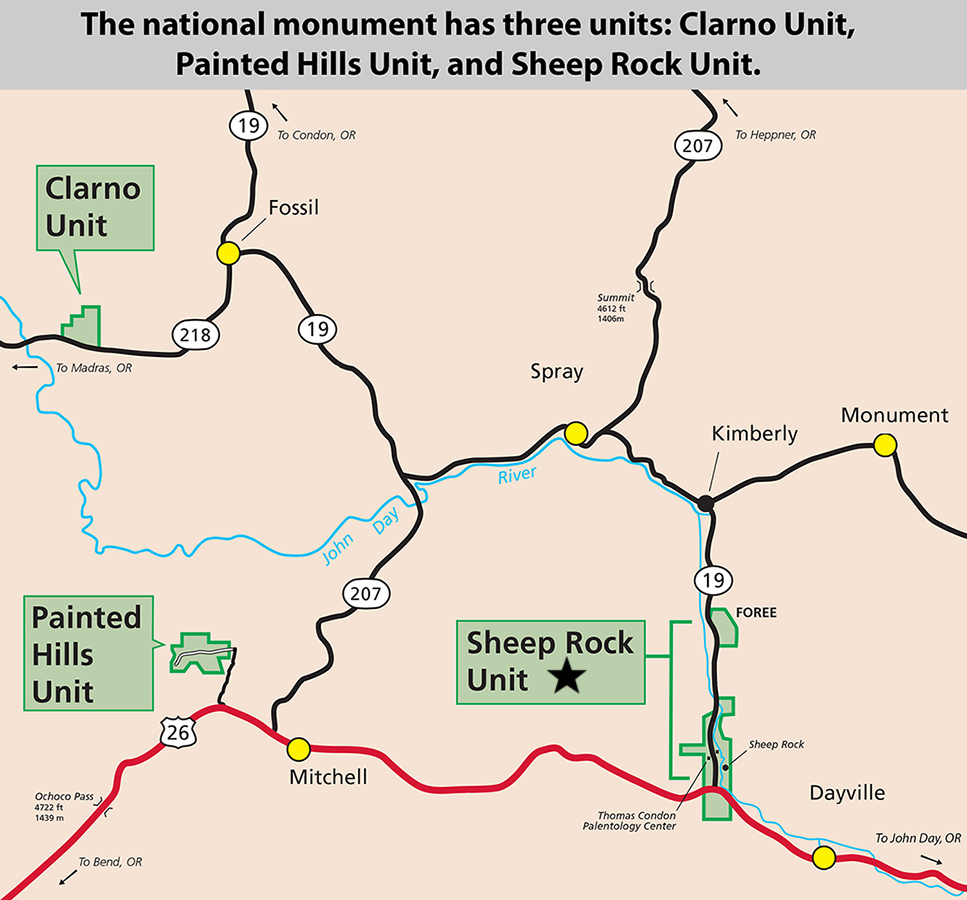 There are quite a few trails within the vicinity of the Thomas Condon Paleontology Center that vary in length from 3.25 miles (5.2 km) to 0.25 miles (0.4 km).
Please remember that all fossils, historic structures, archeological features, rocks, plants and animals are protected and may not be collected or disturbed. For the protection of fossils under the surface, walking on the exposed fossil beds is prohibited. This includes badland-like surfaces that have few to no plants growing on them. Fossils from the Sheep Rock area are rate and fragile. Any that are exposed are collected by scientist for protection. If you see a fossil, don't pick it up, photograph it instead and tell a ranger. Please help protect your park and tell a ranger if you see anyone collecting or digging for fossils.
In the summer, keep water with you or accessible as necessary and wear sun protection.