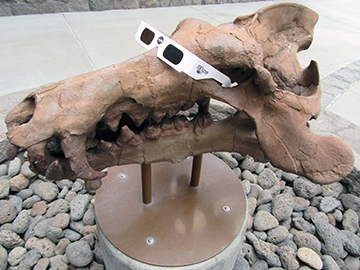 Expect Large Crowds August 15th - 22nd
Many people already know that Eastern Oregon is predicted to be one of the best total eclipse viewing areas in the country. We anticipate very large crowds August 15th - 22nd; expect traffic delays, congested parking lots, and areas that are normally open may be closed and/or open to foot traffic only.
The Park's Plan for the Event
Park Staff is still determining the details. Check back on this page for more detailed information as it becomes available. Special parking areas will be designated. Expect traffic delays travelling to and within the area, long walks to prime viewing areas, and long lines at restrooms. We are expecting unusually high visitation, therefore programs and services will be limited.
Learn about other
National Park Service units plans for the eclipse
. The total solar eclipse will travel from Oregon to South Carolina and cross over
20 national park units and 9 trails
.