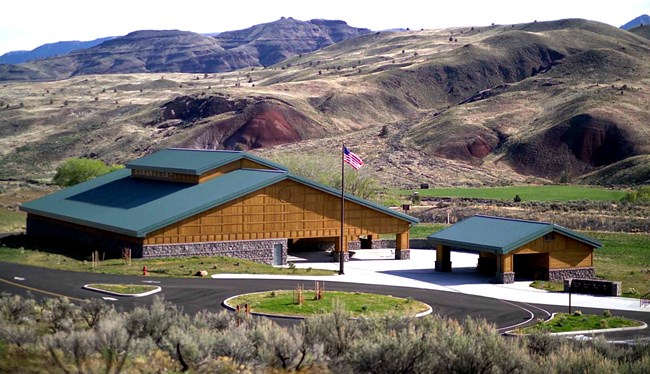 What is the Thomas Condon Paleontology Center?
In 2005, the state of the art Thomas Condon Paleontology Center opened to the public. Named after the prominent 19th-century Oregon scientist who first recognized the significance of the fossil beds and did the first scientific collection and study of specimens, the 11,000 square foot center greatly improved the monument's ability to serve both the public and the scientific community. Performing a dual purpose, the Thomas Condon Paleontology Center is a National Park Service research facility dedicated to the study and public understanding of the paleontological resources of the John Day region.
What can you do at the Center?
Before you visit, know the
Operating Hours
of the Thomas Condon Paleonotlogy Center. While you are there, enjoy the 18-minute park orientation film and browse through the
Discover Your Northwest Bookstore
. The world-class museum displays over 500 fossil specimens chosen to represent the primary significance of the John Day Fossil Beds. Scientifically accurate murals visually represent the environments in which these animals lived and soundtracks provide an audible representation of these extinct species. Viewing windows into the laboratory and collections area allow the public to watch scientists actively studying fossils. A
webcam
is connected to the lab microscope to closely show fossils being prepared for study.