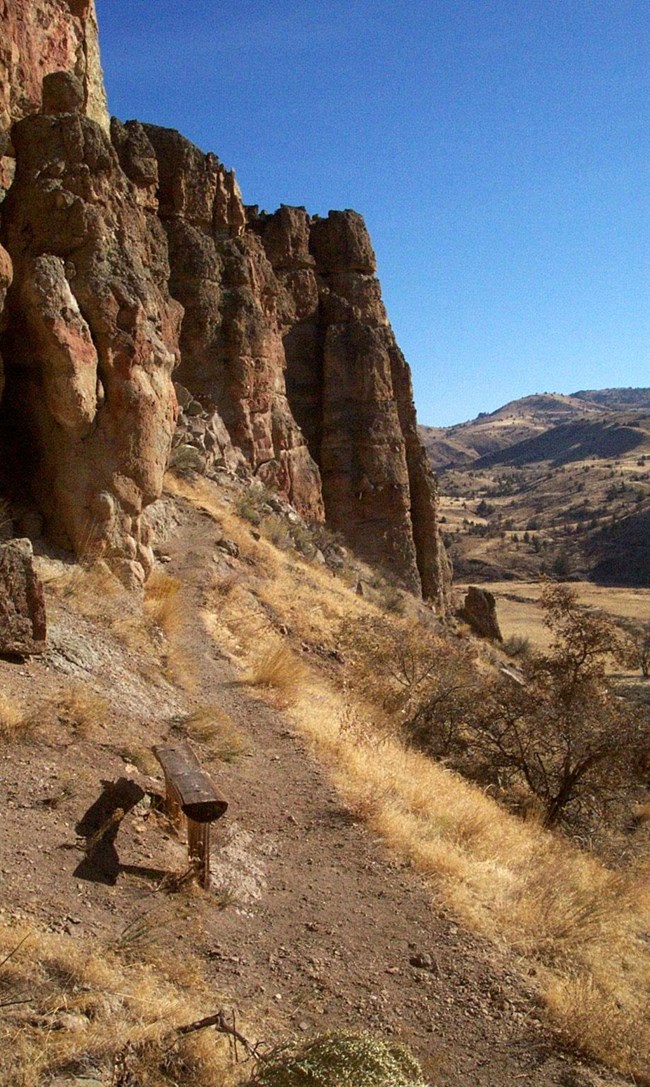 Visit the Clarno Palisades
The Clarno Unit is located 18 miles west of the town of Fossil, Oregon. The Palisades are the most prominent landform and are volcanic lahars, or mudflows, that formed 54-40 million years ago in a lush semi-tropical rainforest environment. Tiny four-toed horses, huge rhino-like brontotheres, crocodilians, and meat-eating creodonts that once roamed ancient jungles are now found in the rocks of the Clarno Unit, as well as an incredibly diverse range of plant life. Leaves, fruits, nuts, seeds, and petrified wood from 173 species of trees, vines, shrubs, and other plants have been found here thus far.
Glimpses of fossilized plants can be seen along the cliff walls.
Unit Features:
Picnic Area
Restroom Facilities
Drinking water typically available May - September