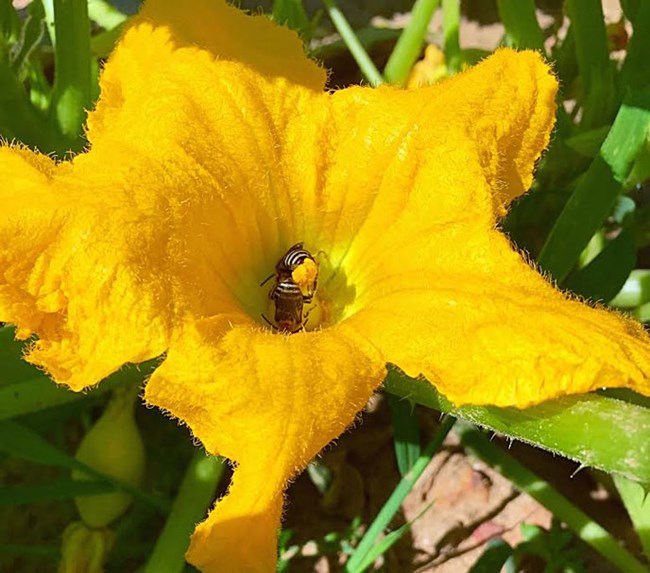 Bee keeping was an important aspect of the Carter farm during President Jimmy Carter's youth. He fondly recalls that honey was an important source of income as well as a welcome additive to the family meals. During his youth, the Carters maintained nearly two dozen hives on the property. the honey bee was so important overall, that is was designated the state insect of Georgia in 1975. To celebrate this important part of Georgia and Carter farm history, as well as the observance of National Honey Bee Day, the Jimmy Carter National Historic Site (JCNHS) will be hosting programs on August 22, 2015 from 11:00 a.m. until 2:00 p.m. at the Boyhood Farm located in Archery, Georgia.
Programs that day will offer information about basic bee keeping, including how to maintain a hive of your own. There will also be an observation hive present so guests can better understand how honey bees work. We are excited to announce that these programs will be presented by DeWayne Pitts of Americus, who is assisting JCNHS with our two hives, Jessie McCurdy of Perry, who has over thirty years' experience in keeping honey bees, and Tim Smith, the current president of the Heart of Georgia Beekeeper's Association.
The staff of the JCNHS invites you to attend this free event.