President Carter to Share History of Alaskan National Parks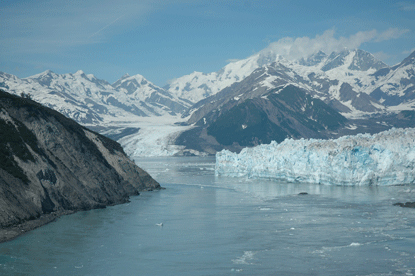 News Release Date:
November 27, 2013
Contact: Steve Theus, 229-824-4104 ext. 42
Contact: Gabe Laster, 229-824-4104 ext. 41
In 1980, President Jimmy Carter doubled the size of the National Park System when he signed theAlaska National Interest Lands Conservation Act (ANILCA). Students throughout the country can celebrate the anniversary of this landmark bill by joining President Carter on a live webchat on Monday, December 2 from 2-3 p.m. EST.
The theme for this special event, sponsored by Jimmy Carter National Historic Site in Plains, Georgia, is Celebrating President and Mrs. Carter and Their Contributions to the National Park Service. President Carter will speak on ANILCA then participate in a question-and-answer period.
An estimated 90,000 students will view the event thanks to an exciting new partnership between the National Park Service and Internet2, the U.S. national research and education network.
President Carter will answer questions from a live audience of Georgia students at Plains High School (Plains, Georgia),and via video from students at Glennallen High School (Glennallen, Alaska), Southwest High School (El Centro, California), Sugar Salem High School (Sugar City, Idaho) and Woodrow Wilson Junior High (Dayton, Texas). There will also be several schools in Alaska and throughout the United States that will tune in and listen to the webcast including a high school in Naknek, Alaska, University of Alaska-Fairbanks and a home school group listening at park headquarters at Wrangell-St. Elias National Park. Schools may view the event via a live web stream available at http://video.magpi.net, provided by MAGPI, or at http://idahoptv.org/INSESSION provided by Idaho Public Television.
ANILCA, often called the most significant land conservation measure in the history of our nation, protected more than 100 million acres of federal lands in Alaska. It doubled the size of the country's national park and refuge system and tripled the amount of land designated as wilderness. ANILCA expanded the National Park System by more than 43 million acres, created 10 new national parks and increased the acreage of three existing parks.
The event is part of the Presidential Primary Sources Project, a collaborative program sponsored by the U.S. Presidential Libraries and Museums, the National Park Service, the Internet2 K20 Initiative, and other primary source stakeholders. For more information, visit https://k20.internet2.edu/projects/presidential-primary-sources-project or https://www.nps.gov/teachers/classrooms/jimmy-carter-anilca-event.htm.
The Idaho Education Network, Texas Education and Telecommunication Network (TETN), the Corporation for Education Network Initiatives in California (CENIC), and Internet2 support the participating schools and provide the video technology.
Last updated: April 14, 2015