Plains Peanut Festival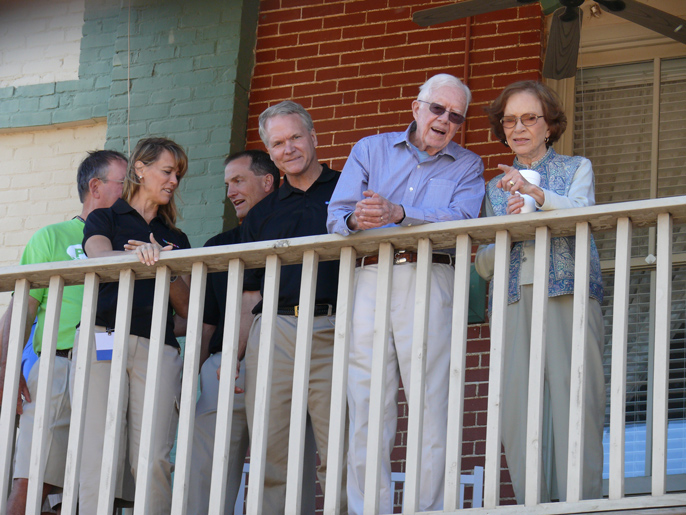 News Release Date:
August 26, 2014
Contact: Plains Better Hometown, (229) 824-5373
The annual Plains Peanut Festival is centered around one of the Sumter County community's claims to fame, its peanut production, and features the community's most famous residents in active roles. The festival kicks off with a 1-mile fun run and a 5-K road race. It also features a parade through downtown that features unique entries from the community and events that happen throughout the day. There are food and craft vendors, exhibits, fun rides for children and train rides on the SAM Shortline Train to the community of Archery, where Jimmy Carter lived as a young boy growing up on a farm.
President and Mrs. Carter also take time to be part of many of the events around town and they also take time for separate book signings during the festival. Please click the following link to find out more information on the Plains Peanut Festival and a schedule of events.
Last updated: April 14, 2015