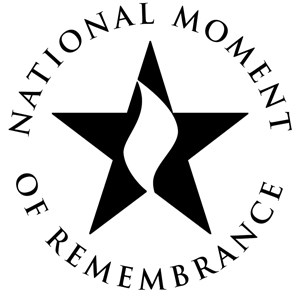 All National Park Service sites are being asked to honor America`s fallen heroes by participating in the National Moment of Remembrance on Memorial Day. Congress officially established the National Moment of Remembrance to put "memorial" back into the holiday and reclaim the day for the purpose in which it was intended.
On May 26th, at 3:00 p.m. local time, Americans should pause and reflect on the sacrifice of those who have died serving our country. Rangers in visitor centers and on interpretive programs at that time should lead visitors in the Moment of Remembrance.
The goal is to put "Memorial" back in Memorial Day. A Gallup Poll revealed that only 28 percent of Americans know the meaning of this noble holiday. The Moment does not replace traditional Memorial Day events; rather, it is an act of national unity in which all Americans can participate.