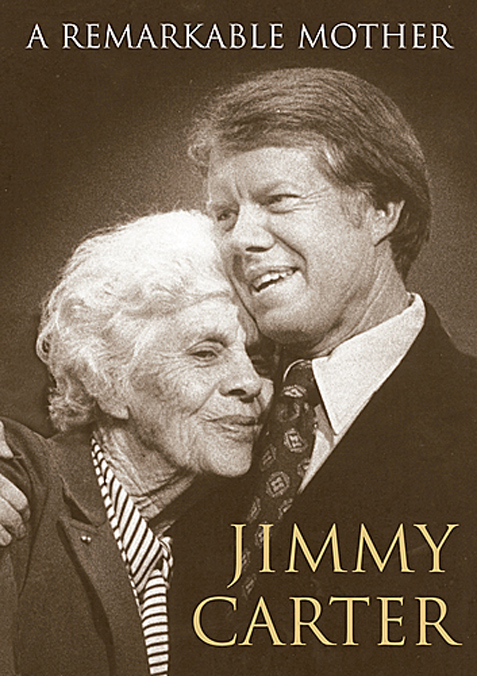 News Release Date:
March 10, 2015
Contact: Steve Theus, 229-824-4104
In honor of National Women's History Month, the staff of the Jimmy Carter National Historic Site (JCNHS) is pleased to honor the contribution of great women to the success of the American nation. Lillian Gordy Carter, mother of Jimmy Carter, 39th President of the United States, was a well-known and respected registered nurse in Plains and Archery, Georgia. Lovingly referred to as Miss Lillian, she was best known for her caring and nurturing demeanor, best exemplified by her unwillingness to conform to racial stereotypes which dominated the segregated Jim Crow South.
To honor the memory and contributions to the American Presidency and thus the United States, the Plains Historical Preservation Trust has commissioned a play about Miss Lillian. Research conducted by Annette wise and Kim Fuller was utilized to craft the play which transports the audience through the life of Miss Lillian, beginning with her nurses training at Wise Sanitarium in the 1920's and ending with the changes she endured during the mid-1970's as she entered into volunteer work through the Peace Corps in India. As the story unfolds, one learns of Miss Lillian's love for nursing and her unwavering ability to help those in need. The life of this remarkable woman is told through dramatic presentation as the viewer learns of some of the hardships as well as the joys of Miss Lillian's life.
Lillian Gordy Carter: The Play will be presented in partnership with the JCNHS, the Plains Historical Preservation Trust, the Plains Better Hometown Program on March 21, 2015 at 6pm in the Plains High School (PHS) Museum auditorium. There is no admission fee and light refreshments will be provided following the program. The staff of JCNHS would like to extend an invitation to everyone to attend the event and learn about this influential woman, leader, and trailblazer to better understand the contributions of women to American history as well as the making of the 39th President of the United States. The staff of the JCNHS look forward to meeting you for the performance.