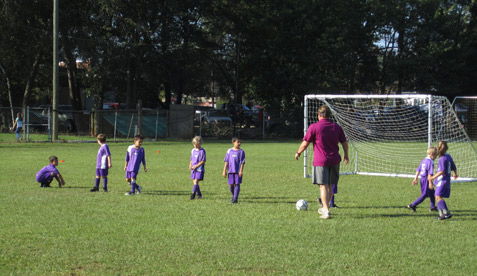 News Release Date:
September 14, 2015
Contact: Steve Theus, (229) 824-4104 ext. 41
Enjoy authentic food, festive music, traditional dances, arts and crafts, and a children's carnival as part of "La Fiesta En El Parque" 2015. The festival is scheduled for September 19, 2015, at the Jimmy Carter National Historic Site in Plains, Georgia from 10:00 a.m. to 4:00 p.m. There will be non-stop entertainment taking place on stage at the Jimmy Carter National Historic Site's main visitor center Plains High School. Havana Son and other local groups will be performing traditional Mexican music and other Latin rhythms like salsa, son, boleros, cumbia and meringue.
The children's area will include an obstacle course and playground area located at Plains High School. Children can have their face painted and enjoy games and arts and crafts. Booths with information about health, education and social services will be located in the festival area at Plains High School.
The festival is free and open to the public. For additional information, contact Steve Theus at 229-824-4104 ext. 42. You can also visit our Web site , www.nps.gov/jica.