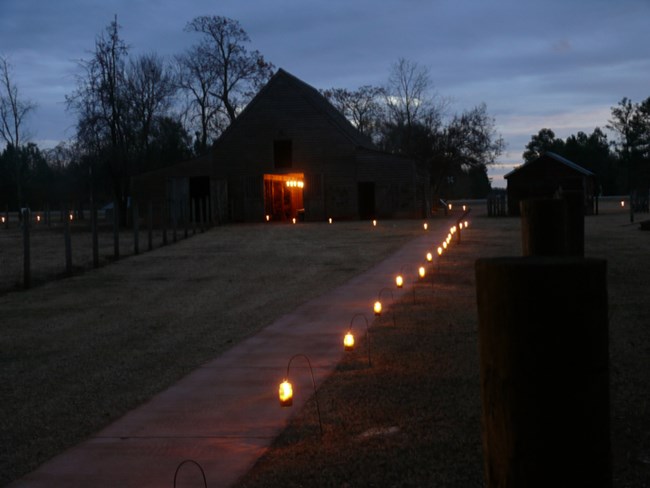 Tis the season, as the saying goes, and what better way to start off the Christmas season than with a candlelight tour of Jimmy Carter's Boyhood Home?
On December 12, 2015, the staff of the Jimmy Carter National Historic Site will be dressed in period attire and will be offering guided tours through the decorated boyhood home of the 39th President.
Come stroll through the Boyhood Home and see the decorations created by the residents of the Sumter County Retirement Center in Plains; listen to interpreters presenting President Carter's memories and hear how these memories are special to him still; and see if you too can catch the Christmas Spirit! You can share your Christmas Spirit by donating a canned food item to our food drive that will help support a local food pantry.
Reservations for the guided tours will be taken for the following time slots; 7:00pm, 7:20pm, 7:40pm. Time slots can be reserved by calling the Jimmy Carter National Historic Site at 229-824-4104 ex. 17.