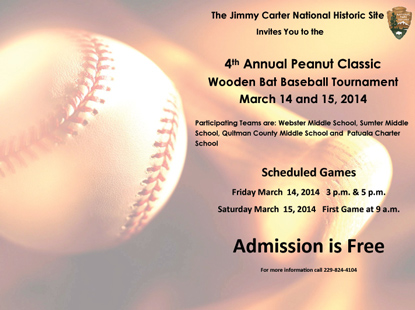 News Release Date:
February 24, 2014
Contact: Patty Kuehn, 229-824-4104 ext. 40
Want to enjoy the spirit of America's Game? The Jimmy Carter National Historic Site will host a middle school baseball tournament on March 14 and 15, 2014.
The tournament will feature local area middle school teams and will be played on the field at the Jimmy Carter National Historic Site. What better inspiration for the youth of today to know that they are playing baseball on the same filed that a president once played on while he was in school.