2021 Wetlands Acadian Cultural Center Summer Camp Information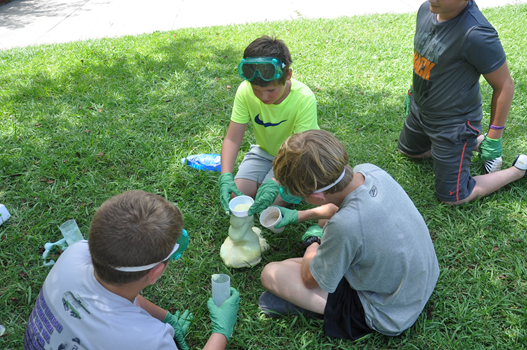 Science of the Wetlands Summer Camp
Campers have the opportunity to learn about wetlands and how to protect them at Wetlands Acadian Cultural Center in Thibodaux! This year, your child will enjoy a weeklong summer camp, where they will learn about the science of wetlands from the geology of Louisiana wetlands to the chemistry of water, as well as ways they can help save our amazing waterways!

This year, camps will be limited to 15 participants per week, alloted on a first come, first served basis. The hours are Monday through Friday, 9am to 12pm daily (July 12-16 for 9-12 year olds; July 19-23 for 7-9 year olds). Camp this year will be FREE.

Please note the following details:
Camps will be held outside at the park, with no field trips
Masks are required inside buildings at all times
Social Distancing of 6 feet will be mandatory
CAMPS MAY BE CANCELLED if COVID infection rates increase
Registration is available here.
(You will need to select your week for camp.)

PLEASE DO NOT BRING APPLICATIONS TO THE VISITOR CENTER THIS YEAR.
Once your week is confirmed, the park will send you a confirmation for your camper. If you have questions, please email us or call 985-448-1375.
Last updated: May 1, 2021