The War of 1812 Begins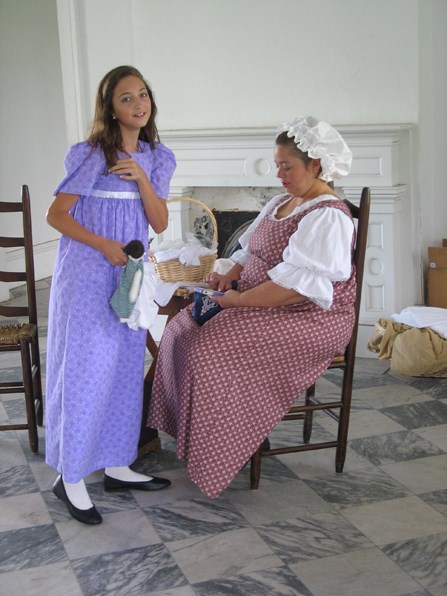 Photo gallery: See how Chalmette Battlefield volunteers and staff remembered the beginning of the War of 1812. Photos may be downloaded; if used, please credit National Park Service.
Should the United States go to war against Great Britain? That was the question on everyone's mind during the spring and early summer of 1812. The matter was settled on June 18, 1812, when Congress declared war on Great Britain. It would take weeks for the news to reach New Orleans. Louisiana had only been a state since April, and now its citizens might be called upon to fight.
In June 2012, volunteers, visitors, and staff at Chalmette Battlefield remembered the declaration of war 200 years before. The Chalmet plantation would become the site of the Battle of New Orleans in January 1815, but in June 1812 the land that would become a battlefield was full of waving stalks of sugarcane and local residents were unaware of the part they would soon play in American history.
Living history reenactors brought the summer of 1812 to life during the "Chalmette Remembers" program, portraying Creole ladies at their needlework in the historic Malus-Beauregard House on the battlefield grounds. Other reenactors donned period uniforms to portray members of Plauche's battalion, a New Orleans militia group. Historian and author Stephen Estopinal dressed as a Louisiana militiaman and discussed his new book. Visitors were invited to consider the question of war with Great Britain and to make their voice heard via the Fort McHenry National Monument and Shrine's interactive "Cast Your Vote" game (you can vote too---click here).
Last updated: April 14, 2015