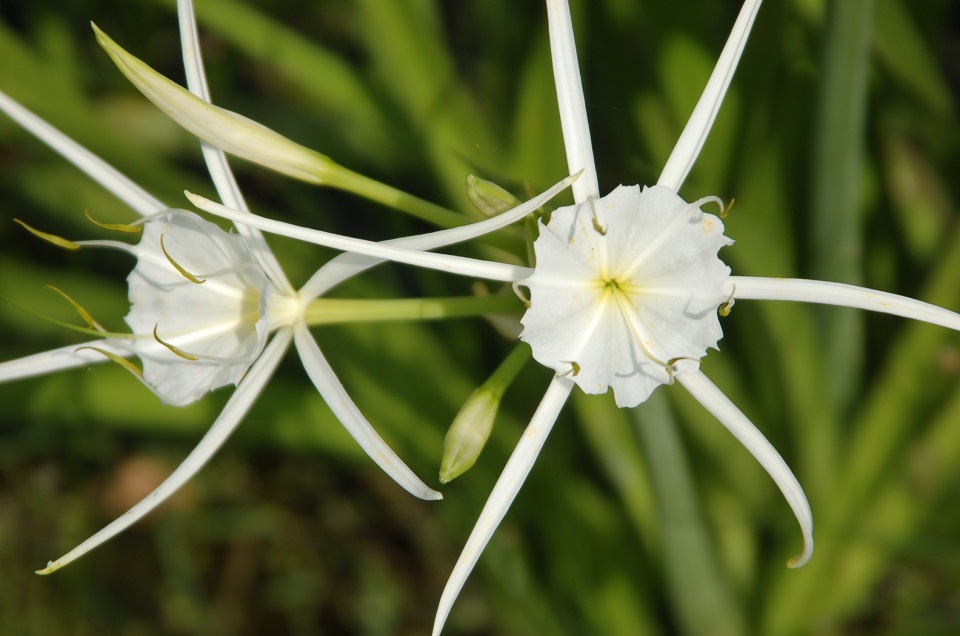 It's spring in the swamp at the Barataria Preserve: wildflowers are in bloom, frogs are calling, migratory birds are returning from their travels, and alligators are looking for romance. Join National Park Service rangers and volunteers for a weekend of free family fun during Spring in the Swamp, Friday-Sunday, April 14-16, 10:00 a.m.-2:00 p.m. daily. Here's a pdf of the Spring in the Swamp 2017 flier to download, print, and share with all of the important information for some springtime fun in the swamp.
There'll be
Guided trail walks at 11:00 a.m. and 1:00 p.m.; meet at the Bayou Coquille Trail parking area.
The Junior Ranger Zone where kids can do hands-on wetlands activities and earn a Junior Ranger badge.
Hands-on activity stations where you can get your hands on furs and skulls, peer through a microscope for a close-up view of preserve wildlife, catch and identify small water critters through dipnetting, and discover the importance of water quality and find out how it is monitored.
Park rangers and volunteers on the trails to answer questions and steer you toward interesting sights and sounds.
Admission and all activities are free and no reservations are needed. The preserve is located at 6588 Barataria Boulevard in Marrero near Crown Point.
---
A note about the preserve's famous giant blue irises: The irises began blooming on March 10 and are expected to bloom through late March/early April. To learn more about the preserve's irises, click here. Hundreds of other wildflowers bloom in the preserve every spring; get a list here. Bird lists and information about preserve animals and plants are available here.