Prairie Acadian Cultural Center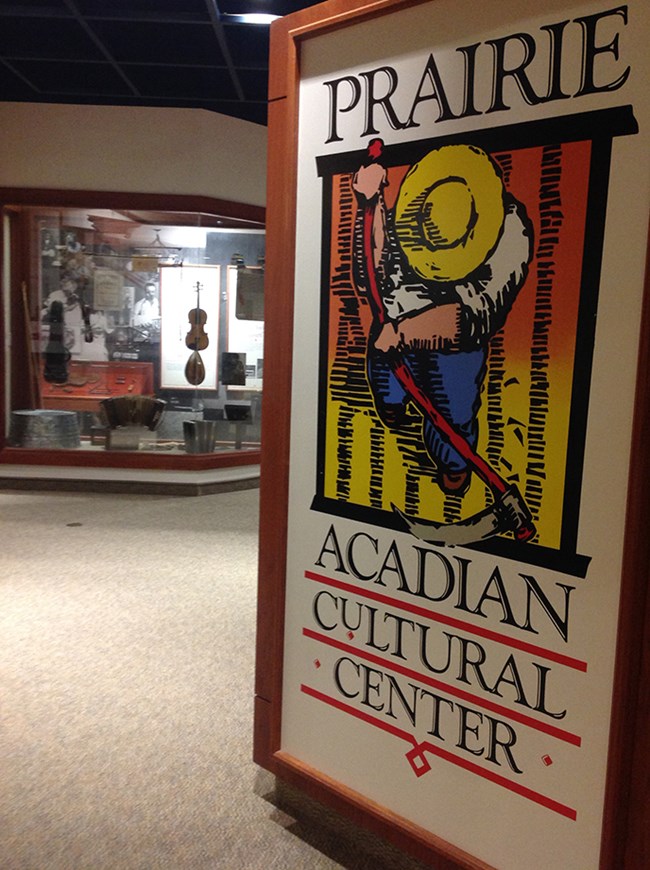 WHAT'S HAPPENING
La Table Francaise invites everyone to come pass a good time speaking French (Cajun or otherwise) and help preserve French in Louisiana. Every Friday 9:30-11:00 a.m. Free.

Explore & Restore crafts workshop for kids of all ages means hands-on fun creating unique crafts out of everything from egg cartons to buttons to milk jugs. A parent or guardian must remain with children six and under. Every Saturday 10:00 a.m.-noon. Free. Here's a list of items needed by Explore & Restore and how to donate.
Cajun Conversations led by Francophone student Mat Fruge encourages speaking and learning basic conversational Cajun French. Every Saturday 1:00-2:00 p.m. Free.
Discover "the Cajun way" every Saturday Kick up your heels with music and dancing beginning at 2:45 p.m. and discover the secrets of local cuisine with a cooking (and tasting) demonstration beginning at 4:00 p.m. Free.
Rendez-vous des Cajuns every Saturday at 6:00 p.m. Enjoy an evening of live Cajun and zydeco music known locally as "the Cajun Grand Ole Opry" at the Liberty Theater next door to the center. Presented by the Prairie Acadian Cultural Center and the City of Eunice, Rendez-vous des Cajuns features live music, storytelling, a big dance floor, and family fun in a historic 1920s theater. Follow the link for information on tickets and who's playing or call 337-457-7389.
---
Waltz on in to the Prairie Acadian Cultural Center in Eunice to discover the life of Louisiana's prairie Cajuns through ranger programs, exhibits, artifacts, and films. Kids can explore the center and earn a badge with the
Junior Ranger
program. The center's park store sells craft items, books from cookbooks to children's stories to CDs, including "From One Generation to the Next," a CD produced by the center's rangers that tells the story of Cajun and zydeco music. Admission to the center is free. Follow these links for the park's
calendar
of events, exhibits, and programs; for
directions and transportation
options; and for
accessibility
information.
250 West Park Avenue, Eunice
337-457-8499
Open Wednesday-Friday 9:30 a.m.-4:30 p.m. and Saturday 9:30 a.m.-6:00 p.m. Closed on federal holidays. Useful information about public transportation, regulations on pets, etc., is available here.
Special programs by reservation:
For more on things to do in Eunice and for information on Cajun history and culture, check out
The Prairie Acadian Cultural Center and Mardi Gras in Eunice were featured as a National Park Getaway in February 2012. Follow the link to discover how Cajun country celebrates Mardi Gras with horses, costumes, and a community gumbo feast.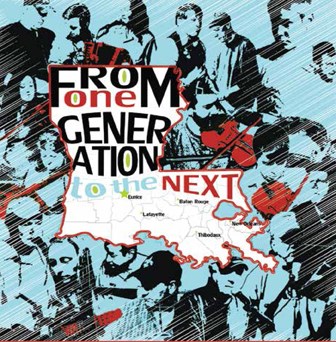 Cajun and Creole music were born and raised in Louisiana and now are loved worldwide. Where did this music come from? How has it changed over the decades? You can find out with From One Generation to the Next, a landmark CD and DVD that shares the story of Cajun and Creole music in Louisiana. The project was produced by rangers from the Prairie Acadian Cultural Center and features local musicians playing traditional songs. The CD includes a booklet describing each tune's origins and its place in Louisiana music history; it's on sale now at the Prairie Acadian Cultural Center. The DVD, produced as a free educational project for area schools, features musicians discussing how they learned to play, how they've changed traditional music, and how traditional music has changed them. Pick up a CD and get ready for a musical journey that takes you From One Generation to the Next!
Last updated: August 1, 2019