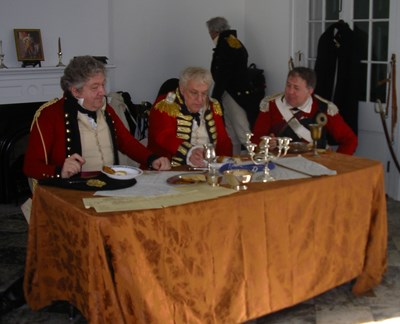 Pirate or patriot?
In early September 1814, advance scouts for the British invasion force contacted the notorious privateer and smuggler Jean Laffite. The British offered Laffite and his men full pardons for their crimes and the opportunity to serve in the ranks of the soldiers soon to capture New Orleans. With his ships recently confiscated, his stores destroyed, and his brother in jail in New Orleans, would Lafitte accept this offer or try to strike a better deal with the American defenders?
Consider Lafitte's choice at a special day of Battle of New Orleans University programs at the park's French Quarter Visitor Center on Saturday, September 6. The center is located at 419 Decatur Street in New Orleans and admission to the center and the programs are free. (Bonus: find out whether it's Lafitte or Laffite!)
The day's offerings include
A walking tour of the French Quarter will trace the historical footsteps of Jean Laffite. The tour is limited to 25 people, begins at 9:30 a.m., and will end about 11:00 a.m. near the French Market. Free tickets will be available at the French Quarter Visitor Center beginning at 9:00 a.m. on September 6 (sorry, no reservations; first-come, first served; each person wanting a ticket must pick up their own ticket)
Junior Rangers can earn their "letter of marque" by practicing privateers' skills with a replica naval cannon 10:00-11:00 a.m. and 1:00-2:00 p.m.
Special music program with period songs 11:30 a.m.
From 10:00 a.m.-3:00 p.m., living history reeanactors will portray Lafitte's Baratarian pirates, the British scouts, and the American revenue agents who combated the illegal activities of the Laffites.
Read more about Jean Lafitte and his role in the Battle of New Orleans on a pdf you can download and print.